HNK Solicitors have secured a significant settlement from the Chief Constable of Greater Manchester Police (the Defendant) on the behalf of a client. The client, who will be referred to as S, ultimately received £26,500 in damages and legal costs following an altercation with the Defendant's officers in February 2020.
This case shows how important it is to consider seeking compensation if you believe you have been a victim of police misconduct. A civil action against the police can be an important way to seek redress for any harm you have suffered and to help you move past the incident. Read on below to find out how HNK Solicitors helped our client – and how we can help you too.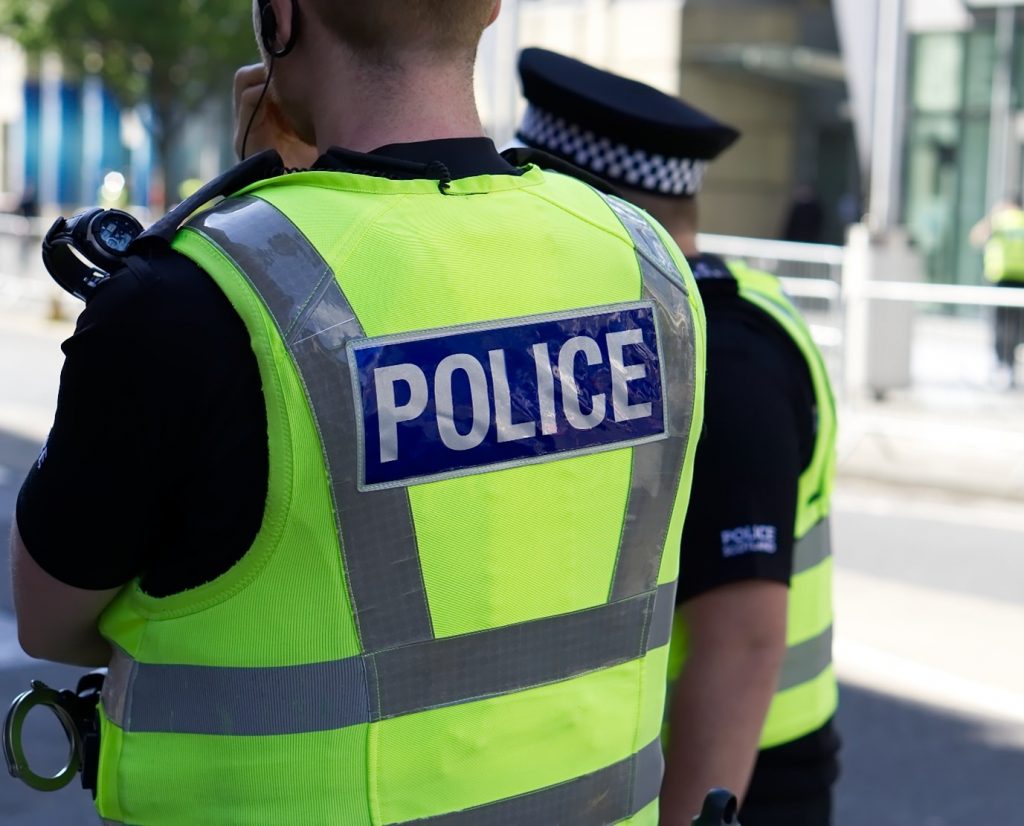 The case
In the early hours of the morning of 19th February 2020, S was a passenger in a friend's vehicle. As they were driving, S's friend failed to stop for the Defendant's officers.
Eventually, S's friend stopped the vehicle on Minehead Avenue, Leigh. At this point, both S and his friend exited the vehicle and ran off, pursued by the Defendant's officers.
S subsequently surrendered to the Defendant's officers, insofar as he stopped running and stood stationary in sight of the officers, facing them with his arms out to his sides and his palms open. He then lay on the ground with his arms outstretched so they could be clearly seen.
Whilst S was laying on the ground in surrender, he was approached by Officer A and kicked. S believes that he was further assaulted by Officer A and another officer by way of further kicks and punches.
S was then handcuffed and arrested on suspicion of theft of a motor vehicle. The officers ultimately established that S was a passenger in the vehicle and that the vehicle was not stolen. As a result, S was de-arrested and released.
The law
In order to conduct a lawful arrest, there are a number of conditions that must be met, which are set out in Section 24 of the Police and Criminal Evidence Act 1984 (PACE). In order to arrest someone without a warrant, the arresting officer must have reasonable grounds to suspect that person of being guilty of an offence. There must also be reasonable grounds to believe the arrest is necessary – for instance, to avoid further offences being committed.
Section 117 of PACE further stipulates that an officer may use "reasonable force" in exercising their powers of arrest. Again, this use of force must be deemed necessary. If all of these conditions aren't met – for instance, if the arrest is not necessary, or if the use of force is not reasonable – this may constitute police misconduct and potentially render the victim eligible for compensation.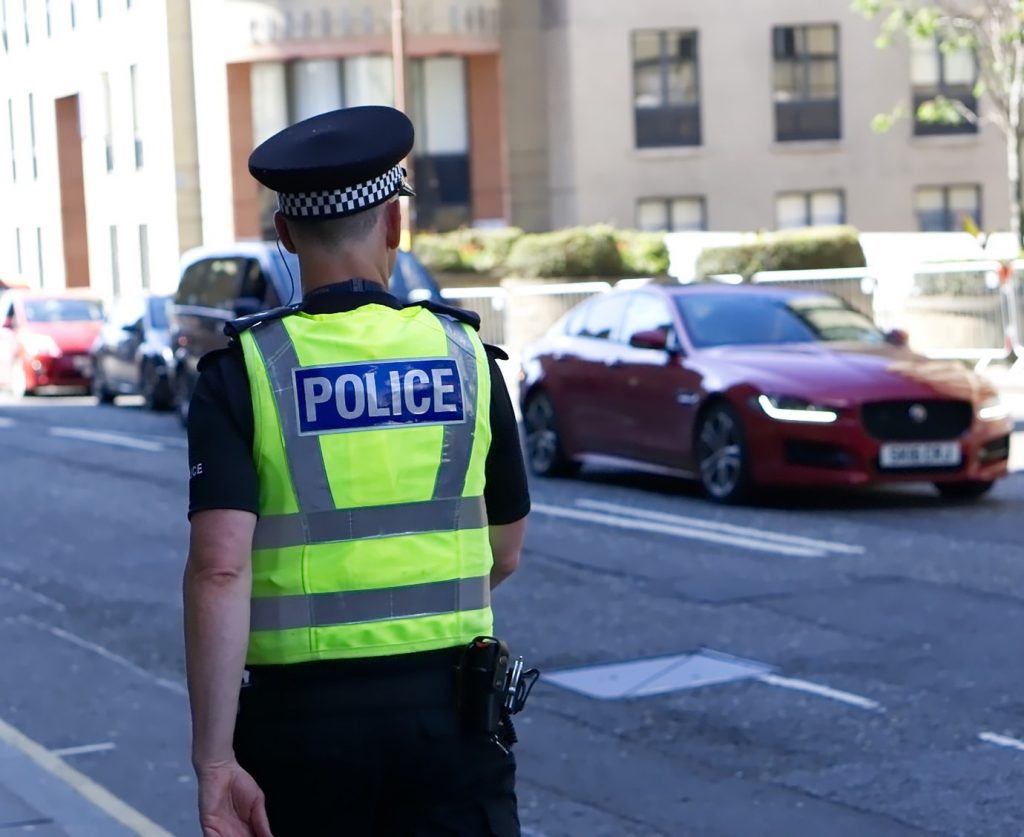 The claim
In March 2020, S approached HNK Solicitors to act on his behalf in this matter. HNK accepted instructions on a no-win, no-fee basis and the case was handled by Vivien Lee, Solicitor.
A letter of claim was served on the Defendant. The Defendant denied liability to the claim and responded with the following account:
S ran past Officer A's police vehicle.
Officer A got out of his vehicle and chased S.
Officer A shouted "stop, armed police" more than once but S continued to run.
Officer A was able to close the gap between them before S turned suddenly and was facing Officer A.
Officer A took hold of S, there was a struggle, and they both fell to the floor.
Officer A managed to take hold of one of S's hands, but his other hand was still moving.
Officer A felt S's hand on his leg. Officer A was carrying a firearm on his leg, and he had immediate concerns that S was reaching for his firearm.
Officer A punched S once in the face.
Officer A handcuffed S and arrested him on suspicion of theft of a motor vehicle.
While the Defendant accepted that Officer A punched S once, they argued that the punch was a reasonable and lawful use of force in the context. The Defendant also denied that S was kicked in the head and hit on numerous occasions.
Following this initial response, Vivien Lee obtained, through standard disclosure, a copy of the helicopter footage of the incident. Having reviewed the footage, Lee made a pre-issue offer to the Defendant with submissions that the helicopter footage corroborated S version of events, in that it showed:
S put his hands up in the air and got down onto the floor before Officer A reached him.
Whilst S was on the floor, Officer A approached him and, using his right leg, kicked S in the head.
Officer B approached whilst S was being detained by Officer A and, using his right leg, also kicked S in the head.
Officer A sat on top of S and punched him with a closed fist.
Vivien Lee made submissions that Officer A's account cannot be factually correct and that he had fabricated his account for the purpose of civil proceedings. The Defendant failed to respond to the pre-issue settlement offer. As a result, HNK Solicitors issued court proceedings on behalf of S.
Following service of the proceedings, S received the sum of £26,500 in full and final settlement of his damages and legal costs.
HNK Solicitors can help with your civil action against the police
As this case clearly shows, working with experienced solicitors is essential if you're looking to secure compensation through a civil action against the police. At HNK Solicitors, our specialist team can provide a thorough understanding of the relevant laws and regulations, meaning that we'll offer the best possible support in seeking the compensation you deserve.
If you've been a victim of police misconduct and are considering a compensation claim, we can offer a free consultation to discuss the details of your case. If we think you could be entitled to compensation, we can take up your case on a no-win, no-fee basis.
To arrange your free consultation, you can fill out our online claim form, call us on 0151 668 0814 or send us an email at enquiries@hnksolicitors.com.