At HNK Solicitors, we have extensive experience in action against the police. We help our clients reach settlements for injustices including mistreatment or misconduct by the police. This year we received instruction from a client who was falsely imprisoned by the Surrey Police Department.
We accepted the instructions on a no-win, no-fee basis and the case was handled by one of our Trainee Solicitors, Jessica Smith. The client, who will be referred to as 'S', reached out to us in February 2021 after they were stopped and searched whilst filming for his YouTube Channel. We successfully managed to obtain £3,800 in compensation and legal costs for his unlawful detainment.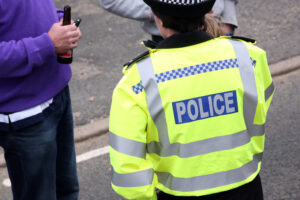 Background
On the 4th of February 2021, S was riding his bicycle close to a church burial ground when he began filming for his YouTube channel. He was approached by the Surrey officers who immediately told him to stop filming. S refused as he was in a public area and advised the officers that he is a Citizen Journalist.
S was then told by one of the officers that he was being detained for a search for stolen items or for items used for stealing. This was on the grounds that he had left his bicycle unlocked and that church buildings are susceptible to thefts. The officer claimed that people do not generally leave their bicycles unlocked unless they are up to something. He further claimed that people regularly use push bikes to steal things and flee quickly.
S was compliant and allowed the officers to carry out the search. Once the search was complete and nothing was found, S was permitted to leave. In total, S was detained for around 15 minutes.
The Law
Under Section 1 of the Police and Criminal Evidence Act 1984 ("PACE"), in order for a stop and search to be lawful, the searching officer must have reasonable grounds for suspecting that the person would be in possession of a stolen or prohibited article.
Prior to searching the suspect, searching officers are required to inform the person of their name and the police station they are stationed, the object of the search, the grounds for making the search and their entitlement to a copy of the record of the search.
If a searching officer fails to provide this information prior to the search, it will be rendered unlawful.
The Claim
In February 2021, S instructed us to act on his behalf in this matter and the case was assigned to Trainee Solicitor, Jessica Smith who accepted the instruction on a no-win, no-fee basis. A letter of claim was served to The Chief Constable of Surrey Police as the Defendant and a response was received, denying liability.
The documents provided by the Defendant were reviewed and Jessica put forward the following submission. That the searching officer could not have formed reasonable grounds that S had stolen or prohibited articles on his person because there had been no reports of a burglary in the vicinity; leaving a bicycle unlocked would not give rise to reasonable suspicion and the Surrey officers approached S due to the fact he was filming. This would not in itself give rise to reasonable suspicion.
The Outcome
In response to the above, the Chief Constable of Surrey Police made S a settlement offer and the claim was settled in the sum of £3,800 in full. The final settlement of his damages and legal costs were paid in August 2021. We were able to secure a settlement for our client within 6 months of being instructed by him.
HNK Solicitors can help if you have suffered a similar injustice via unlawful stop and search
If you have been subjected to a search by the police, contact our actions against the police department on 0151 203 1104 or email – enquiries@hnksolicitors.com to see if we can assist with obtaining compensation on your behalf.