It goes without saying that you should feel safe in your own home. We put things into place to ensure our safety all the time, from CCTV and interactive doorbells to intruder alarms. But nothing can prepare us for law enforcement entering a property without our consent. It's important to know when can police enter your home in the UK*. Understanding the times when they can and cannot enter your property can be the difference between lawful and unlawful trespass.
Understanding police powers right of entry means you can protect your safety and personal privacy as well as claim compensation in instances when these are breached. Not only is entering your home an invasion of privacy, but it can also be unlawful if not carried out according to the codes of practice. We want to highlight circumstances where police can enter your home so that you know the difference.
If you have experienced a breach of privacy through forced entry or false reasoning, you could be entitled to compensation. At HNK we pride ourselves on getting our clients the justice and compensation they deserve, with a highly experienced and devoted civil actions against the police team.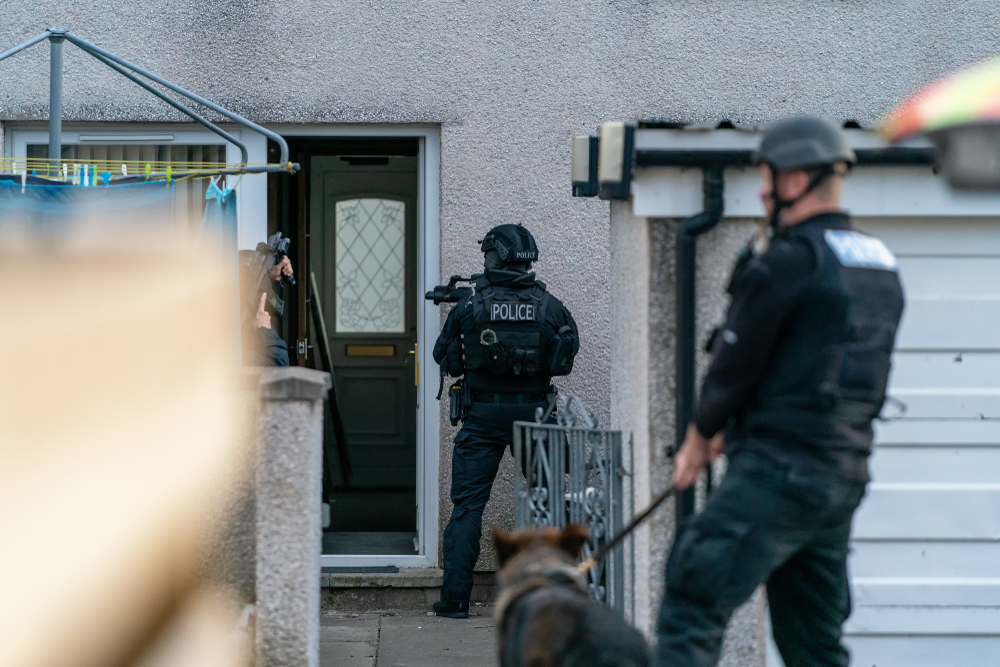 When can police enter your home in the UK?
In the UK, a power of entry is the right for a state official, such as a police officer, to legally enter defined premises, such as a business, land, or vehicle. This could be to search the premises, collect samples or seize relevant items. There are currently over 900 powers of entry. These powers indicate when can police enter your home in the UK.
As of April 2015, these powers were given a code of practice to ensure all safeguards of the public and the individual. One of these codes is advance notice. Where its practical to do so, notice should be given to the occupier or landowner of the intention to exercise the power of entry. This should be within a reasonable timeframe, usually no less than 48 hours. There are times where advance notice can hinder the reason for entering and should only be avoided if necessary. Advance notice should cover the date and time expected and the reasons for the power to be exercised.
Since there are times where pre-notification would defeat the purposes of exercising the powers of entry, there are some circumstances where police officers can visit unannounced. This also applies to routine vehicle searches or where multiple visits to the same premise are necessary.
Notice is not needed when entry to a premise is vital to the initial investigation of an incident, accident, or other emergency. In this case, police can enter your home without a warrant or consent, answering one side of the question 'can police enter your home in the UK?' but the topic is much broader dependant on circumstances.
Consent is another major part of the codes of practice for police powers of entry. There should be a reasonable attempt to gain consent by either the landowner or occupier unless, as mentioned above, doing so would harm the purpose of the entry. It's important the occupier is notified of the purpose of the visit and what the powers of entry entail, including associated powers. Where consent is refused, this must be documented by the authorised officers.
What is a warrant?
A search warrant is a written authorisation to allow an investigator to enter a premise in search of materials or individuals. They are usually issued by the court after an application from an investigator or police officer. Most search warrants allow the investigator to seize and retain any relevant articles found during the search. A search must be carried out within three months of the warrant being signed. A copy of the warrant must always be left at the property at the same time of entry. If not, this can render a lawful entry unlawful.
Some warrants allow the authorised person to look for evidence of a criminal offence, whereas others have more specific powers such as removing stolen goods, firearms, drugs or other dangerous materials, or to rescue people or animals who may be in danger or distress.
There are several issues that arise when it comes to search warrants. For example, it can take up to three weeks to obtain a search warrant, by which time evidence could be lost and further crimes committed.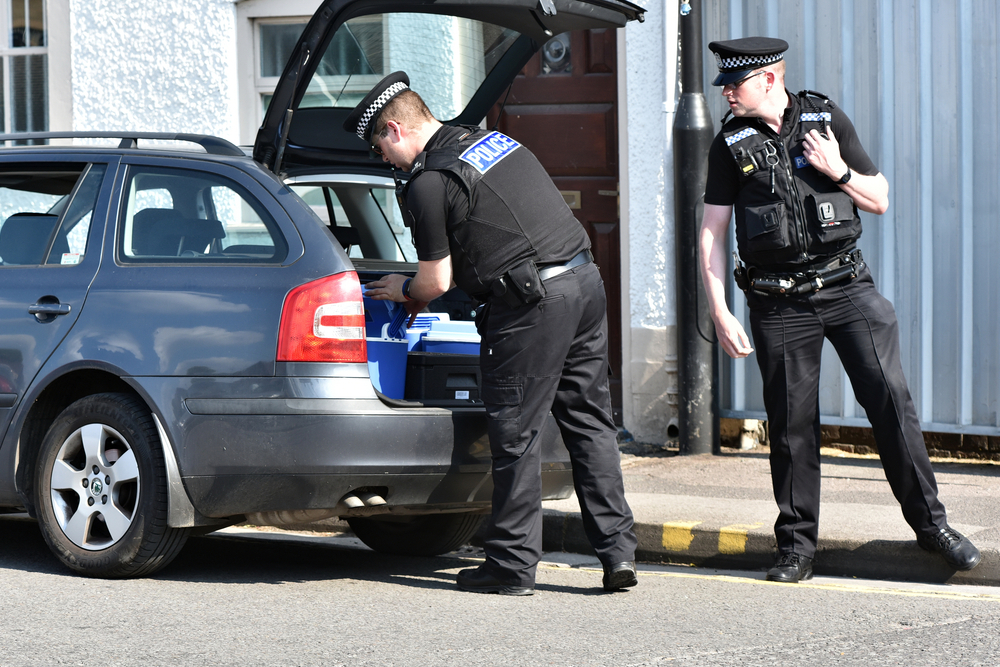 Can police enter your house without a warrant?
When it comes to whether police can enter your house without a warrant there are also several factors that come into play. Before deciding whether to enter without a warrant or consent, the authorised officer must first consider if the object of entering can be achieved with less intrusive methods.
There must be reasonable attempts to contact the occupier for consent to enter at the time of arrival, unless doing so could harm the purpose of the visit. The officer should show suitable identification and explain in easy-to-understand language what is the purpose of their visit and their powers to enter. If the premise is unoccupied or no person is present, then the authorised officer must leave a written notice, outlining the purpose of the entry, in a visible place on the premises.
There are times where police can enter without a warrant due to the timing of the matter. Some example include: when an officer is in close pursuit of someone believed to have committed, or attempted to commit, a serious crime, to sort out a disturbance, if they hear cries for help or of distress or to enforce an arrest warrant. Police can also enter your home if invited freely in by an occupant and under various other statutes which give the police powers of entry into a number of different kinds of premises. Each of these circumstances are examples of when can police enter your home without a warrant in the UK.
How HNK Solicitors can help if you believe police have trespassed on your property
At HNK, we deal with actions against the police claims on a regular basis. Typical claims may include police misconduct, unlawful imprisonment and police trespass. This post highlights when can police enter your home in the UK, so if you feel these codes of practice for police powers of entry have been breached you can get in contact today.
Our experienced team can hear your story and fight for the justice and compensation you deserve typically on a no-win, no-fee basis. If you believe you have been trespassed against, contact our actions against the police department. We can help you with any civil action against the police claim. You can call us on 0151 203 1104 or email us at enquiries@hnksolicitors.com to see if we can help you obtain the compensation you deserve.
* Please be advised that HNK can only advise on incidents that occur in England and Wales. *