Getting arrested by the police can be a daunting and stressful experience. If you are unfortunate enough to find yourself in such a situation, a good understanding of your personal rights, and the legal processes that should, but crucially do not always, follow an arrest can help to minimise the emotional impact.
The police interview is a significant part of the process, although, as we'll discuss in this article, it is not always necessary to be interviewed before being charged. It is important to note that while you may be invited to interview, you may well be charged without an interview, pending sufficient evidence in support of the decision to charge you. We'll also take a look at what happens during an arrest, the process in the event of an interview, your rights, and what actions you can take if you feel mistreated by the police.
What happens when the police arrest you?
If the police have grounds to believe you have committed a criminal offence, they may choose to arrest you and place you in custody, at which point they may choose to seek further clarification in an interview setting.  Per the UK government's website, you do have certain legal rights when in custody, and it's important that you know that you are entitled to:
get free legal advice
tell someone where you are (unless you are arrested for certain offences like terrorism)
have medical help if you're feeling ill
see the rules the police must follow ('Codes of Practice')
see a written notice telling you about your rights, such as regular breaks for food and to use the toilet – you can ask for a notice in your language or an interpreter to explain the notice
Can I be charged without being interviewed in the UK?
In the UK, it is not uncommon for a person to be charged without being formally interviewed by the police. The decision to charge without an interview typically depends on the circumstances of the case, the evidence available, and the discretion of the police. While it is more common for suspects to be interviewed before any charges are brought, there is no law that states an express legal requirement for an interview before prosecution. In some cases, such as minor traffic offences, there is generally considered no need to conduct an interview, as the details of the case are self-explanatory.

What happens when I've been charged?
Again, this is related to the particulars of the case. Minor offences are often dealt with at the scene of the crime or at the police station, with the submission of a fine, for example. If an interview has been conducted, and the police feel that they have enough evidence that you have been involved in a criminal offence, then they will produce a 'charge sheet' detailing the offence and how and why you're being charged.
Generally speaking, your case will then be passed on to the Crown Prosecution Service (CPS), who will review that case and ultimately take the decision on whether to issue a summons for a court hearing.
What happens in a police interview
We have discussed this in more detail in a previous article, but it is important to be aware of your rights in order to ensure that they are being observed. A police interview should, although, unfortunately, it may not always follow a protocol. You should be informed of the following:
That the interview is being recorded
The purpose of the interview – including what offence is being investigated
You can choose to end the interview at any time
You do not have to say anything
That anything you do say can be used against you in a court of law
That you have the right to legal representation
The names of the officers in attendance
The purpose of a police interview is to gather evidence about your involvement in a criminal act. This may involve trying to ascertain your whereabouts or personal links to certain other parties. It is strongly recommended that you seek legal representation, who should be present during the event of an interview.
What can I do if I feel I have been mistreated by the police?
If you believe that you have been mistreated by the police, it is essential to seek legal advice as soon as possible. You can make a complaint about the police conduct to the appropriate authority, such as the Independent Office for Police Conduct (IOPC) in the UK. They will investigate the complaint and take appropriate action if necessary.
While it is more common for suspects to be interviewed before being charged, it is possible to be charged without a formal interview in the UK. The decision ultimately rests with the police and the circumstances of the case. Understanding your rights during an arrest and police interview is crucial to protect yourself and ensure a fair process. If you believe you have been mistreated by the police, it is important to seek legal advice and consider making a formal complaint.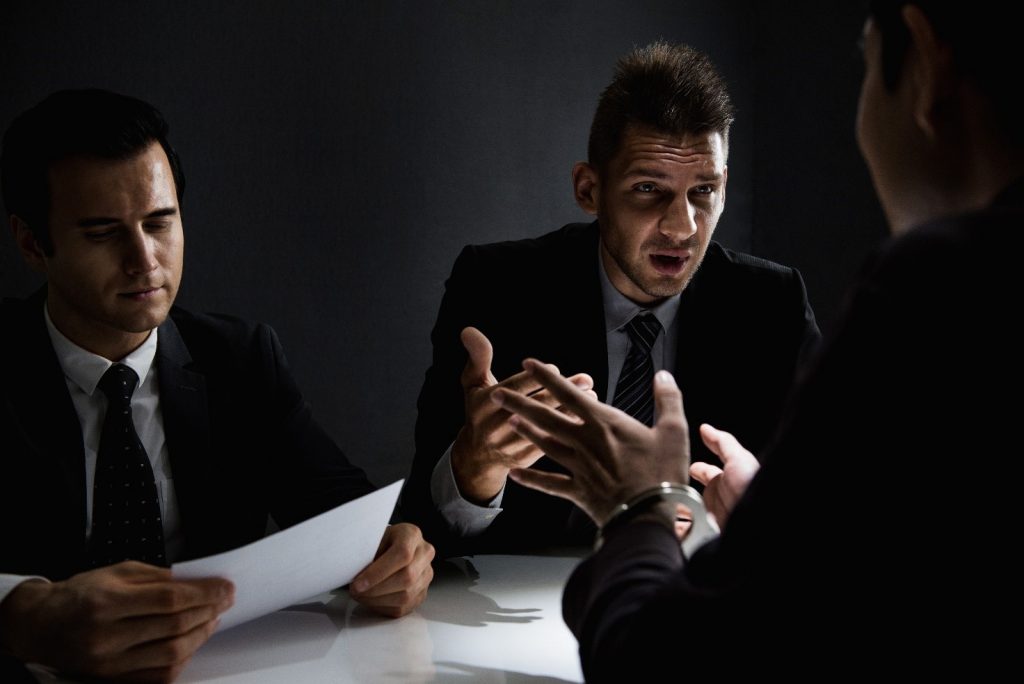 HNK Solicitors can help with your civil action against the police
If you are treated inappropriately during a police interview, this can have a significant negative impact on your life. Whether you are physically injured by the incident, or it leads to emotional distress of some kind, the consequences of police misconduct can be severe and even life-changing.
For this reason, it is important you consider pursuing civil action against the police in such circumstances. While compensation cannot undo the damage the incident has caused, nor can it erase the experience, it can still help you to move on from what has happened.
If you are considering seeking compensation through a civil action against the police, it's vital that you consult solicitors with experience in such matters. Here at HNK, we have helped many clients successfully claim damages as a result of police misconduct. This includes cases where mistreatment occurred in the context of a police interview. In 2019, for example, we were able to help a client secure £14,000 in damages from Essex Police after they were assaulted and falsely imprisoned following a voluntary interview.
We offer free consultations, so if you have been a victim of police misconduct and are considering a compensation claim, get in touch today. We can discuss the specifics of your case and help you decide if your claim has a chance of success. If we think it does, we can offer to take it up on a no-win, no-fee basis. With our expert knowledge of the legal context around police misconduct, we can ensure your case is presented in the strongest possible terms.
Simply fill out the form on our website to request a call back. Alternatively, you can call us on 0151 668 0816 or email us at enquiries@hnksolicitors.com.
DISCLAIMER: We can only advise clients in England and Wales.