A string of high-profile cases alleging police forces across the UK discriminate against women has led public confidence in the police to tumble. Reports on Sarah Everard, Bibaa Henry and Nicole Smallman in the press highlighted the multiple failings women have endured at the hands of those put in place to protect them.
As a result, a report from the Victim's Commissioner's Office, instigated in the wake of the murder of Sarah Everard by the Met officer Wayne Couzens, found that over three-quarters of women believe policing culture must change if women are to be protected against violence. Just under half of all women and four out of ten men have lost confidence in the police.
Regardless of your gender, police are legally obliged to treat you with respect and the utmost care for your well-being — they exist to protect you, not to harm you further. Your right to be free from discrimination is protected by the Human Rights Act 1998 and the Equality Act 2010.
Despite this, the police are regularly accused of operating with a culture of misogyny, which leaves women and girls vulnerable to mistreatment, sometimes with devastating consequences.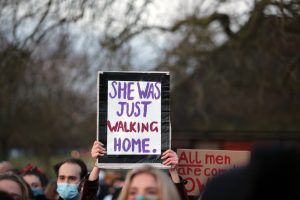 Do the police deter sexual assault victims from filing a report?
Another report from the Victim's Commissioner's Office, published in December 2021, found that almost two-thirds of rape victims in London dropped their complaint within a month of speaking to the police. This was largely attributed to the police deterring victims from taking their case further via scare tactics, belittling, and victim blaming.
Perhaps consequentially, just 1% of all rape cases in London reached trial last year. Serious concerns were raised about how Met police officers were treating rape victims.
Concerns over sexual assault victims' care haven't gone away, as a YouGov poll from this year found over 60% of people do not believe that the police take sexual assault seriously enough.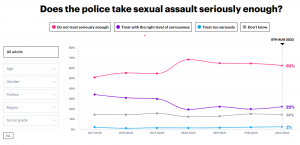 Met police officers caught joking about raping women over text message
The Met police came under fire yet again last year, when it emerged a group of up to 19 officers sent messages to one another joking about raping women, beating them up, making racist comments, and making light of child molesters.
The messages were shared between 2016 – 2018, while most of the officers worked at the Charing Cross police station.  (Charing Cross is a Met police station)
One of the male officers messaged a fellow female officer: "I would happily rape you… if I was single I would happily chloroform you."
Another officer said he was going to attack his partner, saying: "Swear to got [sic] I'm going to smack her".
An IOPC investigation launched in response found  the Met police enabled this behaviour to go unchecked. Officers that saw this behaviour were scared to say something, and female officers on the receiving end of blatantly sexist and threatening messages were deterred from coming forward due to inaction among management.
The IOPC went on to say that the behaviour exhibited should not be attributed to " a few 'bad apples'", but rather a culture of misogyny.
In response to the report, a spokesperson for the Met said: "We do not believe there is a culture of misogyny in the Met."
Vetting failures lead to dangerous individuals joining the police
A review by His Majesty's Inspectorate of Constabulary and Fire & Rescue Services (HMICFRS) found inadequate vetting had led to a culture of misogyny and predatory behaviour towards female officers, members of staff, and the public by police forces around the country.
People with links to violent crime, including domestic violence and sexual assault, were allowed to join the police. The review found multiple cases where the decision to employ an individual was labelled as dangerous.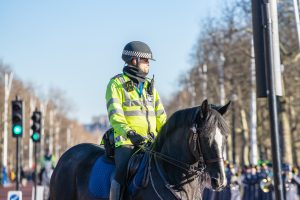 What can I do if I believe the police discriminated against me?
If you believe the police treated you differently based on your gender, or any other protected characteristic, you have the right to take further action against them. You can make a complaint directly to the police force involved within 12 months of the incident. Following an investigation, disciplinary action may be taken against the officer, and systematic changes may be implemented at the force in hopes of eliminating that kind of behaviour. However, a complaint will not result in any compensation being awarded to you.
Alternatively, you can make a civil action claim against the police within six months, and if you are successful, you may receive compensation. You will need a solicitor to help you with your claim.
HNK Solicitors can help you with your civil action claim against the police
Our team of expert civil liberties solicitors have dealt with hundreds of claims concerning police discrimination and misconduct. We can assist you in gathering the evidence you need and help you through the whole civil action claim process, so you can concentrate on recovering from the incident.
If you believe you have been the victim of police discrimination get in touch with us today, and we can get started on your case. We offer a no-win, no-fee service, so until you receive your compensation, there isn't a penny to pay.
To get in touch with us either fill in our online contact form, email us at enquiries@hnksolicitors.com, or give us a call on 0151 668 0809.