Being flashed by an unmarked car can be a worrying experience. Sometimes there's no way of seeing who is in the car, or maybe you're in a secluded area and don't feel safe stopping. You may wonder do you have to stop for an unmarked police car, even when you can't see who is driving.
Since the case of Sarah Everard, it has become abundantly clear that not only do criminals use police impersonation to commit crimes, but police officers themselves abuse their police powers. It is no surprise that this can make you feel unsafe when flagged by an unmarked car, especially when driving alone.
HNK Solicitors are here to give you a breakdown of what unmarked cars are used for, ways to safely respond to those flashing lights and precautions you can put in place to protect your safety. This post will offer guidance on what to do when being asked to pull over by an unmarked car and answer the question 'do you have to stop for an unmarked police car?'
What are unmarked cars used for in the UK?
There are many reasons why the UK police may use unmarked cars. For example, if they are pursuing a suspected criminal and want to avoid an escape attempt they can park nearby and approach with caution. However, the most common reason for police using unmarked cars is for traffic enforcement.
When a police car is nearby, motorists are likely to stick to limits and drive accordingly to law. However, when an unmarked car patrols an area, they can easily spot and prevent dangerous driving by picking out reckless drivers and people speeding. This means accidents can be prevented and the likelihood of dangerous driving in the future is decreased.
You'll never know if an unmarked car is driving behind you and this can be an incentive to stick to the rules of the road, even without a police vehicle present.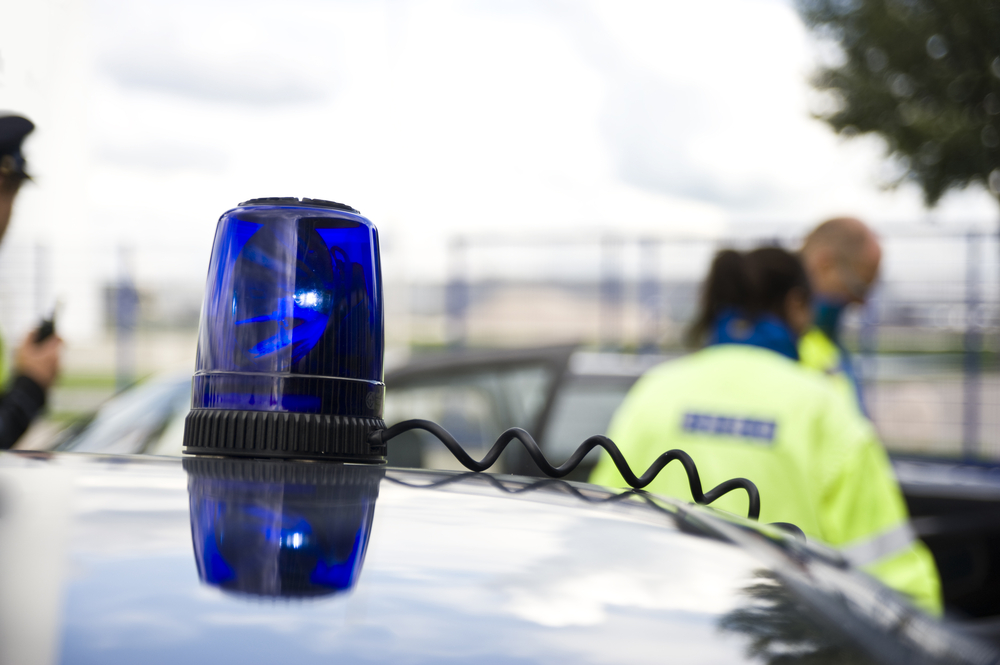 Do the police need a reason to stop you?
In short, no. The police do not need a specific reason to pull you over. They can ask your name, date of birth and to see your licence, MOT certificate and insurance information.
However, the most common reasons you may be pulled over are for minor motoring offences such as not wearing a seatbelt, speeding or tailgating; or serious motoring offences such as drink or drug driving. They can also stop you for vehicle faults such as worn tyres or broken lights. Your vehicle might also not reach legal requirements such as a lapsed MOT or unpaid road tax.
In most cases unmarked cars are there for traffic enforcement, however, they can be used for general patrols.
Can you spot an unmarked police car?
There are no obvious signs an unmarked car is the police. However, in most cases, they will be under three years old and in perfect condition. These can be signs to look out for if you're worried about do you have stop for an unmarked police car and not sure if they are really police.
Do you have to stop for an unmarked police car?
Regardless of these signs, it's not always clear if the car flagging you down is really an unmarked police car. Here are some tips on staying safe if you are flashed to pull over by another car:
If you're in a secluded area, drive along to the nearest police station or public area such as a petrol station. If you are not near any, you may want to drive onto the driveway of a clearly occupied residence,
If you're going to continue driving to one of these destinations, always signal to the unmarked car that you intend to stop by either putting on your hazard lights or signalling with your arm out of the window,
Never increase your speed, as this may suggest an attempt to escape

,

Once you are stationary, keep your doors locked and windows up as the officer approaches, here you can ask to see their warrant identification through the window. Have your phone to hand in case of emergencies or to contact the police to confirm they are who they say they are.
Answering the main question 'do you have to stop for an unmarked police car?' The Road Traffic Act 1988, Section 163, says: A person driving a [F1 mechanically propelled vehicle] on a road must stop the vehicle on being required to do so by a constable in uniform [F2 or a traffic officer]. You are breaking the law if you do not stop.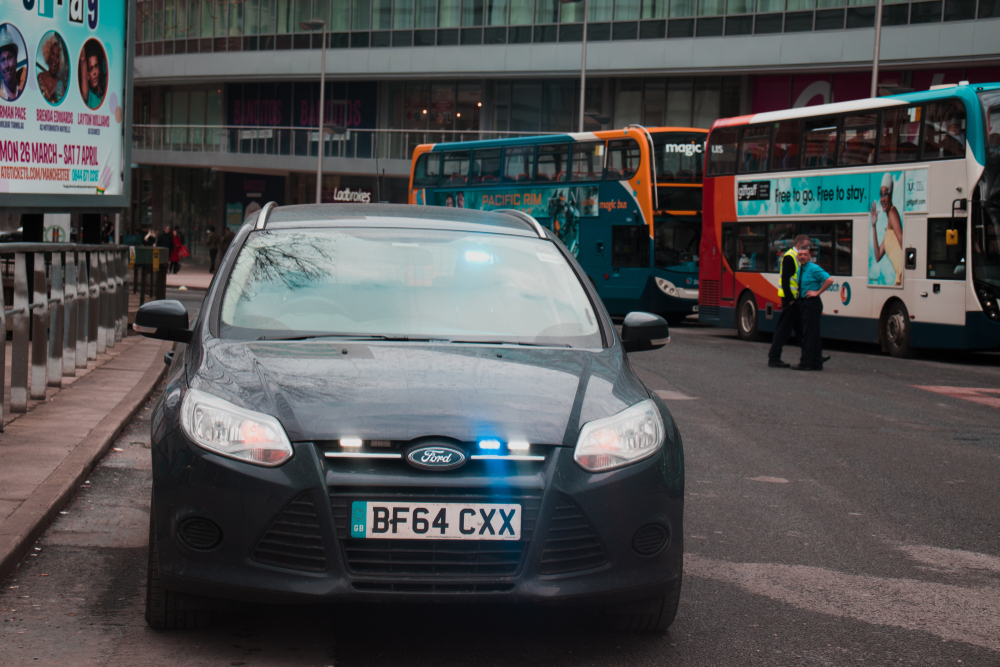 HNK hopes this information can give you peace of mind when it comes to unmarked cars and a better understanding of do you have to stop for an unmarked police car. Non-compliance is a criminal offence and its important to know the best practices for if the situation arises.
HNK offer guidance on police procedures
We aim to provide as much guidance as possible when it comes to police powers, knowing your rights and staying safe. HNK have more posts on what constitutes police gross misconduct and do you have to attend a voluntary police interview.
If for any reason you feel you have been stopped, searched or arrested unlawfully HNK is here to help you claim action against the police. We offer free consultations too; all you need to do is fill out the form on our website to request a callback. Alternatively, call us on 0151 203 1104 or email us at enquiries@hnksolicitors.com.