The former Metropolitan police officer David Carrick will spend at least 30 years behind bars after pleading guilty to 49 charges, including 24 counts of rape. Carrick was sentenced to 36 life sentences on February 7th, with the judge noting that his position as a Met officer gave him "exceptional power to coerce and control". The Met's Assistant Commissioner Barbara Gray has apologised for the "systemic failings" that allowed Carrick to continue undetected in his role with the force. According to Gray: "He should not have been a police officer."
Gray's statement highlights the particularly shocking nature of this case. Not only were Carrick's crimes horrifying, but the fact that they were carried out by a serving police officer make them all the more concerning. The police should be a trusted institution, one we are able to rely on to keep us safe. Carrick abused this trust in order to get away with his crimes for almost two decades, and this threatens to undermine the public's confidence in the police.
In this post, we'll look at the troubling details of the Carrick case and consider how this and other recent incidents have harmed public perception of the police. We'll also look at the steps you can take if you have been the victim of inappropriate behaviour on the part of a police officer, including pursuing a civil action against the police.
Carrick's shocking crimes
The case of David Carrick was first brought into public view in October 2021, when a woman came forward to accuse the Met officer of rape. News reports named Carrick following his arrest, and this led to a number of other women coming forward with accusations. By the time Carrick was sentenced last month, thirteen women in total had come forward – and the police suspect there may still be other victims.
The crimes to which Carrick pleaded guilty took place over 17 years, between 2003 and 2020. The number of victims and the length of time involved raises serious questions about how Carrick was able to go undetected for so long. During this period, Carrick was not only a serving Met officer but was also able to hold positions of significant trust and importance within the force, including serving as an armed officer with the Parliamentary and Diplomatic Protection Command.
According to testimony from victims, it is clear that Carrick's position as a police officer not only helped him target his victims, but it also made them afraid to come forward. Many of his victims felt they would not be believed if they made a complaint, with Carrick himself using this to his advantage to intimidate them into silence.
Yet despite the understandable reluctance of victims to report Carrick, this does not mean that Carrick could not have been apprehended sooner. In fact, it is apparent that there were numerous missed opportunities for the Met and other forces to uncover Carrick's behaviour and prevent subsequent offences.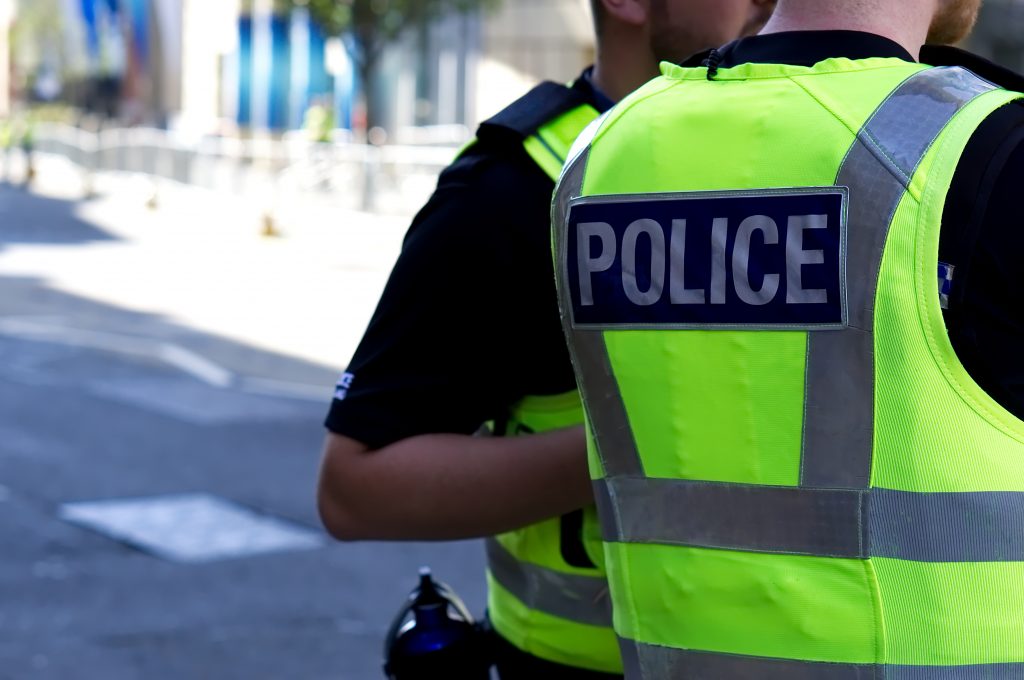 Missed opportunities to apprehend Carrick
The issues with the police's handling of Carrick are apparent from the very start. Carrick was able to pass the Met's vetting process in 2001 despite having been accused of burglary and malicious communications the previous year. He was also accused of harassment and assault by a previous partner during his probation period in 2002, but the case was not referred to the Directorate of Professional Standards.
The BBC has reported that Carrick came to the attention of the Met and three other forces on nine different occasions. A number of these incidents related to accusations of rape and domestic violence against Carrick, but he was never charged with any offence. It was only when he was arrested on suspicion of rape in July 2021 that he was placed on restricted duties, but these restrictions were lifted after the victim decided not to proceed.
After Carrick was finally arrested in October 2021 and the extent of his crimes came to light, many questions were raised about how the Met had failed to stop Carrick at various points during his almost two decades on the force. Given that police officers are responsible for maintaining public safety and upholding the law, we understandably expect them to be held to a high standard of behaviour and monitored appropriately. Unfortunately, Carrick's atrocious crimes are just the latest in a series of incidents that have served to undermine such expectations.
A culture of misogyny in the police
Less than two years prior to Carrick's conviction, the serving Met officer Wayne Couzens was charged with the kidnap, rape, and murder of Sarah Everard. After pleading guilty to the charges, Couzens was ultimately sentenced to a whole-life term in September 2021. This case shocked the nation, not least because Couzens was able to use his position as a Met officer to help him target his victim.
In the aftermath of Couzens' conviction, there was widespread discussion over vetting failures and a culture of misogyny within police forces, including the Met. Concerns were exacerbated by the discovery that current and former Met officers had been part of a WhatsApp group with Couzens in which they shared "grossly racist, sexist, and misogynistic" messages.
In November 2022, His Majesty's Inspectorate of Constabulary and Fire & Rescue Services (HMICFRS) published a report detailing ongoing failures across multiple forces. The report found that "a culture of misogyny, sexism, predatory behaviour towards female police officers and staff and members of the public was prevalent in all the forces we inspected." In its coverage of the report, The Guardian noted that "every female police officer and staff member spoken to told of harassment and, in some cases, assaults."
In the aftermath of Carrick's conviction, we can see some troubling similarities that help to underline the issues found by the HMICFRS report. As with Carrick, there had been numerous opportunities for the police to identify Couzens as a sex offender, including at least three incidents of indecent exposure, one of which dated back to 2015.
Declining public trust
Following Couzens' conviction, the Home Office ordered an inquiry into the matter. The Angiolini Inquiry is investigating the circumstances surrounding Couzens' crimes, including whether opportunities were missed to prevent them. It will also reflect more widely on whether the recruitment and vetting processes for police officers are fit for purpose. In February, the terms of reference for the inquiry were expanded to include the Carrick case.
It remains to be seen what the outcome of the inquiry will be, but it's clear that a great deal needs to be done to repair public trust in the police. According to a 2022 survey by the Independent Office for Police Conduct (IOPC), fewer than half of people feel positively toward the police, and only 37% are confident they deal fairly with complaints. A YouGov tracker has also identified a significant decline in public faith in the police in recent years: while 77% of respondents said the police were doing a good job in December 2019, that number had fallen to 48% by November 2022.
We can only hope that the various recent and ongoing reports on the way police officers are vetted will help to prevent any repeat of Couzens' and Carrick's crimes. But it's also important to be aware that police misconduct in all its forms is not something that you need to simply accept or tolerate.
Seeking compensation for police misconduct
The crimes committed by Carrick and Couzens are obviously extreme cases. Nevertheless, it is not just the extreme cases we have to be concerned about. You should be able to rely on police officers to behave appropriately and to adhere to the standards of the profession at all times. Any failure to do so can have significant consequences on those affected.
Thankfully, there are steps that victims of police misconduct can take to seek some redress. This includes seeking compensation through a civil action against the police.
If you have been a victim of police misconduct and are considering seeking compensation, it's important to consult a specialist solicitor to help with your case. You'll want to work with someone who has expert knowledge of the regulations involved and who can present your case in the best possible manner.
Here at HNK Solicitors, we have helped many clients secure compensation through civil actions against the police – you can read about some of our recent successes on our case studies page. Our expert team offer free consultations to help decide whether you may be entitled to compensation. If we think you are, we can offer to take up your case on a no-win, no-fee basis. With an extensive background in this area, you can be certain that your case will be in safe hands, and you will be treated with understanding and respect.
If you'd like to discuss your case with a member of our team, simply fill out our online contact form, call us on 0151 668 0814 or send us an email at enquiries@hnksolicitors.com.