HNK Solicitors have secured £10,300 in compensation for a client against the Chief Constable of Merseyside Police in a COVID-19 arrest claim.
The client, who will be referred to as 'C', sought damages for unlawful arrest and imprisonment, assault and battery, and trespass to her person following a physical search after she was arrested while attending a protest in Liverpool city centre.
There were many reports of police abuse of 'Coronavirus powers' during lockdown. A Guardian report found that UK police used more force in lockdown despite lower crime rates. Analysis of figures obtained through Freedom of Information laws from 32 police forces in England and Wales shows that there were almost 20,000 more recorded cases of use of force by police officers, an increase of 12.5%, despite a 15% fall in crime.
Legislation was introduced during the UK-wide lockdown to limit people's movement outside the home in order to protect public health. This legislation increased police powers in England. To ensure people stay at home and avoid non-essential travel, from March 2020, if members of the public did not have a 'reasonable excuse' to be outside the house, the police could:
instruct them to go home, leave an area or disperse
ensure parents are taking necessary steps to stop their children from breaking these rules
issue a fixed penalty notice of £60, which will be lowered to £30 if paid within 14 days
issue a fixed penalty notice of £120 for second-time offenders, doubling on each further repeat offence
The police were, however, supposed to apply their common sense and discretion. Many officers, it seems, did not do so, and this increase in powers led to an abuse of power by many officers across several police forces. This behaviour is unacceptable, and anyone who has suffered from police abuse of powers could be eligible to make a civil claim for compensation.
Read on to find out more about the details of this incident and the process and outcome of the claim, and find out how we can help if you are looking to take against the police.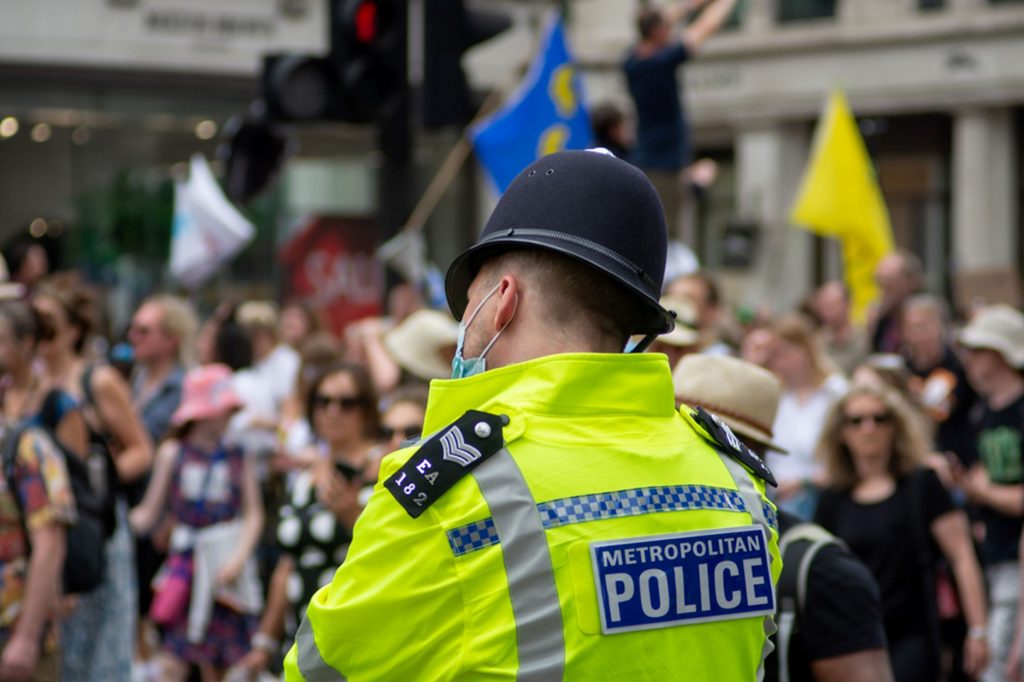 Background of the case 
On 14th November 2020, Chief Inspector Creer of Merseyside Police authorised the use of dispersal powers pursuant to section 34 of the Anti-Social Behaviour, Crime and Policing Act 2014 in response to an anti-lockdown march which was due to take place in the city.
At the time, Coronavirus Legislation was in force, which imposed a prohibition on leaving home without reasonable excuse. There was a list of exceptions, which was not exhaustive and left open the possibility that participating in public protest could amount to a reasonable excuse.
The same day, the Claimant, who will be referred to as "C," was in Liverpool city centre with her friend. C was filming her friend as she feared that her friend may become a victim of police brutality during her interaction with an officer. Two officers started to interact with C and informed her that she would be issued a dispersal notice. C declined to provide her details as she was simply going about her day and had a reasonable excuse to be away from home. Officers informed C that she risked arrest should she refuse to provide her details.
C remained calm and told officers she would not provide her details as she had not committed any offence, therefore, she was not obliged to give her details. Subsequently, one of the officers took hold of C's arm and escorted her to a nearby police van. She was told that they could grab hold of her as she was under arrest. C was then placed in the back of the police van.
A few minutes later, an officer informed C that she was under arrest for failure to comply with a Section 35 dispersal notice. C was handcuffed and searched. A few minutes later, C was further arrested for breach of the peace for allegedly causing harassment, alarm, and distress to members of the public in the area.
C was transported to Wirral Custody Suite, where she provided officers with her details. C was released around eight hours later without an interview, as there was insufficient evidence to provide a realistic prospect of conviction. No further action was taken against C.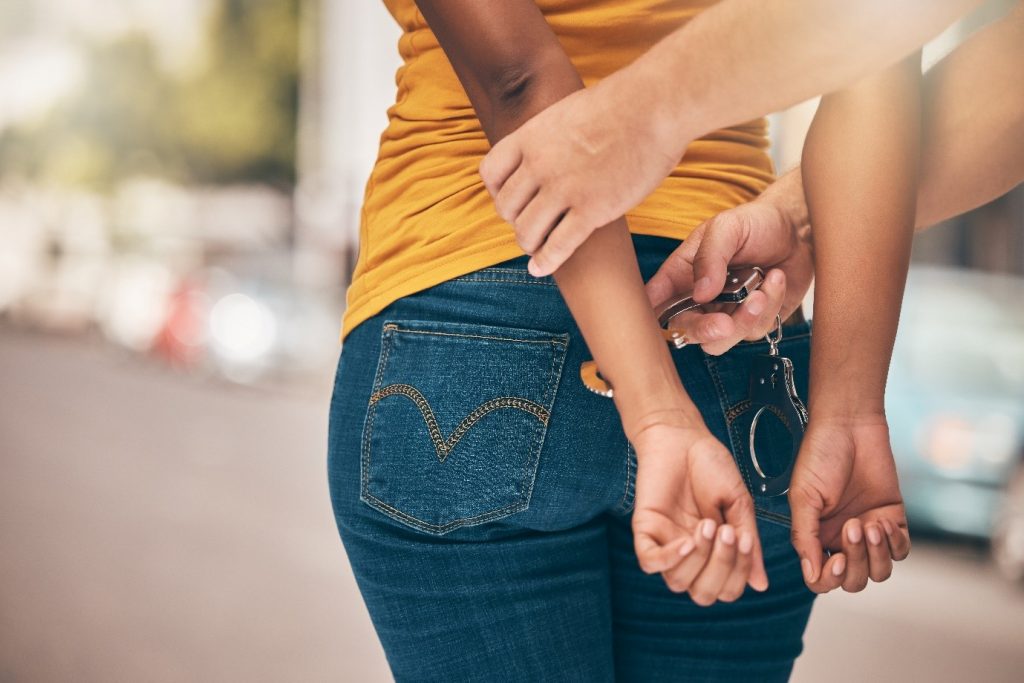 The Law 
The Police and Criminal Evidence Act 1984 ("PACE") governs the correct procedures that police officers have to follow to ensure their conduct is lawful and ensure that they carefully balance the rights of the individual against the powers of the police.
Section 24 PACE provides officers with the power to arrest a person without a warrant if that officer has:
Honest and reasonable grounds for suspecting that a person has committed an offence
Honest and reasonable grounds for believing that it is necessary to arrest the person in question.
Under Section 28 PACE, an officer must tell a person whom they have arrested that they are under arrest and the grounds for their arrest as soon as practicable after the arrest.
Breach of the Peace is a common law offence. An officer can arrest a person whom they believe has caused, or is about to cause, imminent harm to a person or property.
Section 34 of the Anti-Social Behaviour, Crime and Policing Act 2014 gives officers the power to remove an induvial from a certain area if that person is causing members of the locality harassment, alarm, or distress.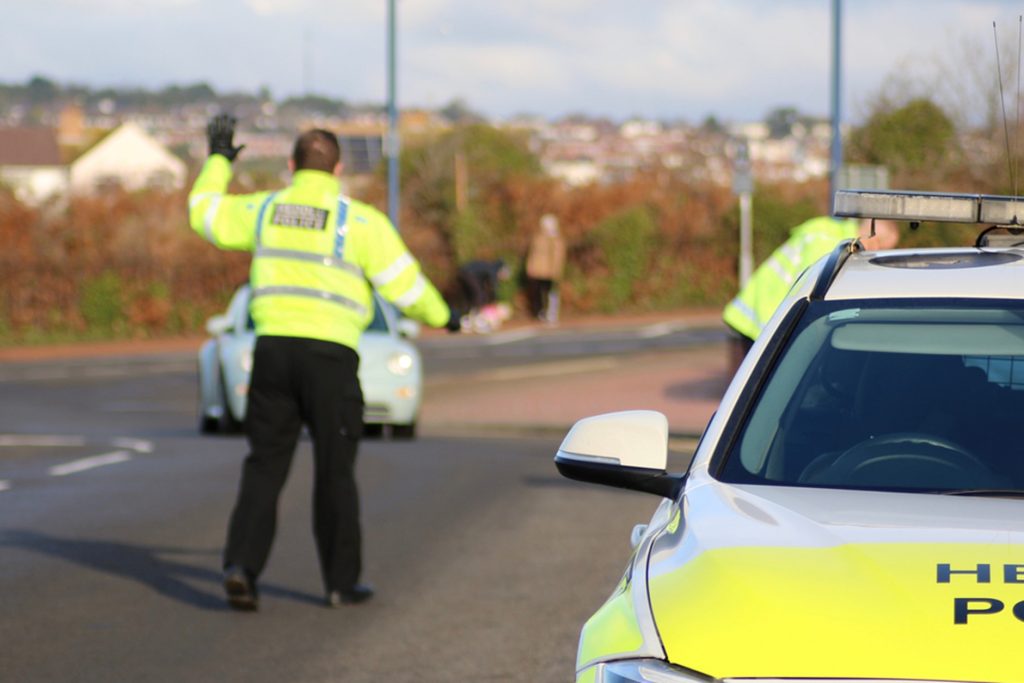 The Civil Case for Compensation  
In February 2021, C approached HNK Solicitors to act on her behalf in her claim against The Chief Constable of Merseyside Police. HNK accepted instructions for the arrest and subsequent imprisonment, the assault and battery against C for the grabbing of her arm and use of handcuffs, and the trespass to her person following a physical search. The case was handled by  Alexandra Nelmes, Trainee Solicitor.
A letter of claim was served on the police force solicitors, which set out C's claim and requested documentation and footage, which we required to be able to advise C on the merits of her claim. The police force denied liability on behalf of their client on the basis that C's arrest was lawful.
HNK responded and set out to the Defendant, why a Court would deem C's arrest and subsequent detention unlawful –
The officers had arrested C without informing her why she was under arrest or without informing her of any of the grounds for her arrest. HNK argued that this was a breach of Section 28 PACE.
HNK argued that C had not acted in a way which would have caused members of the public harassment, alarm, or distress. The conditions under the Anti-Social Behaviour, Crime and Policing Act 2014 had, therefore, not been met, so there was no basis to issue C with a dispersal notice.
C was arrested for failure to comply with a section 35 dispersal notice however, HNK argued that the police never actually served C with a valid dispersal notice. It could be seen from the police's body-worn video cameras that C had been threatened with a dispersal notice, but she had never actually been served with the notice. HNK argued that a C could not be arrested for failing to comply with an order which was never served to her.
HNK also argued that no breach of the peace had occurred, therefore, any arrest for breach of the peace would be unlawful.
It was also put to the police on C's behalf that any time she spent in police custody was excessive and therefore unlawful. No interview took place in custody, and no investigations into the alleged offences took place either. HNK submitted that there was no lawful basis to keep C detained for around eight hours.
Upon receipt of this letter, the police force solicitors entered into settlement negotiations, and C received the sum of £10,300 in full and final settlement of her damages and legal costs.
HNK Solicitors can help with your civil action against the police claim 
Police abuse of power is unacceptable and can lead to damaging consequences for the individual impacted. The consequences can range from physical injuries and emotional distress to reputational damage and loss of earnings.
Therefore, it is important for anyone suffering to know that they have the right to seek compensation for their mistreatment. This compensation can go a long way in helping an individual to move past the incident and recover any losses suffered.
The best way to ensure you get the justice and the compensation you deserve is to seek the assistance of a dedicated action against the police solicitor. This is because they have in-depth knowledge of the relevant laws and regulations around police claims.
At HNK Solicitors, we have a team of dedicated action against the police solicitors with years of experience helping thousands of individuals secure compensation in police misconduct cases. We're here to support you every step of the way and will fight to ensure you get the full amount you're entitled to.
We can take on claims on a no-win, no-fee basis and even offer free no-obligation consultations so you can discuss the details of your case and where we can provide advice on next steps. To arrange your free consultation, simply fill out our online claim form, call us on 0151 668 0814 or send us an email at enquiries@hnksolicitors.com.