At HNK Solicitors, we have a highly specialised and committed team dedicated to pursuing civil actions against the police. We have handled hundreds of claims against the police and successfully helped innocent victims reach settlements in a variety of cases, including unlawful arrests, illegal stop and searches and misconduct incidents.
In June 2019, a client who will be referred to as 'G' approached HNK Solicitors to act on his behalf, as he believed he had been wrongfully arrested. We accepted his case on a no-win, no-fee basis, and the case was handled by our Solicitor, Vivien Lee. We successfully obtained £20,500 in compensation and legal costs for our client.
Background
On 29th January 2019, G's ex-partner contacted the police to allege that G had taken her personal correspondence from their shared home and had caused property damage.
No further action was taken until the 6th February 2019, when Officer A visited G's parents' address and learnt that G was no longer living there. G spoke to Officer A over the phone and informed them of his new address.
Just shy of two weeks later on 19th February 2019, police officer's visited G's address when he was not home. Subsequently, G's solicitor contacted Officer A to try to book an appointment for G to voluntarily attend the police station.
Three days later, on 21st February 2019, G visited the police station with his Solicitor. He waited around four hours without being seen by an officer before going home.
That evening, three weeks since G's ex-partner contacted the police, Officer A attended G's home and arrested him on suspicion of theft, breach of a protective order and criminal damage. The Metropolitan police felt the arrest was justified as it enabled them to conduct a prompt and effective investigation and to prevent G from causing loss or damage to property.
Following his arrest, officers searched G's property and took him to the police station, where he was imprisoned for around 18 hours and 25 minutes. Afterwards, G was released on bail with conditions not to contact his ex-partner or their children.
On the 23rd April 2019, officers informed G that they would be taking no further action against him.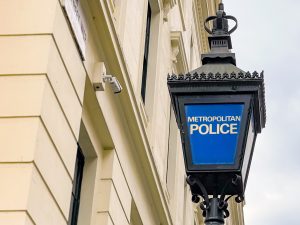 The law
Under section 24 of the Police and Criminal Evidence Act 1984 (PACE), a police officer may arrest someone without a warrant if they have reasonable grounds to suspect the person is guilty of an offence. However, an officer must have reasonable grounds to believe it's necessary to arrest the person in question.
The claim
In June 2019, G approached HNK to act on his behalf. The claim was handled on a no-win, no-fee basis, and handled by our Solicitor, Vivien Lee.
On behalf of G, HNK served on the Defendant, the Commissioner of the Metropolitan Police, with a letter of claim. The defendant denied liability on the basis that the arrest and resulting imprisonment were lawful.
Vivien Lee counteracted that the arrest and imprisonment were unlawful as the arrest could not have been necessary as it occurred 23 days after the initial allegation. Also, G offered his full cooperation with the police from the start of the investigation, as he disclosed his address and contacted the police to arrange a voluntary interview. Furthermore, he attended the police station, where he waited four hours to be seen by an officer. Therefore, he did not need to be arrested for a full investigation to occur.
As G was falsely arrested, the subsequent search of his person following his unlawful arrest constituted a trespass to his person.
The outcome
The Defendant continued to deny liability, so with G's permission, HNK issued court proceedings, and the Defendant filed their defence. However, prior to the listing of a Cost and Case Management Hearing, the Defendant settled G's claim in the sum of £20,500 in damages and costs.
"Thank you for your support. You were amazing! I felt like giving up but with you fighting my corner, I was never doing to. I'm glad I stood up to them. Thank you for helping David beating Goliath!" – G
HNK Solicitors can help you make a successful claim against the police
If you were unlawfully arrested, suffered a trespass to your person, were the victim of a wrongful stop and search or endured police misconduct, you could be entitled to compensation. HNK can help you make a claim on a no-win, no-fee basis. Visit our Actions Against the Police Page to find out more about how we can help you get the compensation you deserve. Get in touch with us via our contact form, give us a call on 0151 668 0816 or email us at enquiries@hnksolicitors.com.