The police are tangled in countless policy documents, regulations and legislation, dictating how they can and cannot behave. However, despite an abundance of guidance, they aren't error-free. On occasion, this leads to the mistreatment of the public they are there to protect. As a result, they may wish to file a complaint against the police.
If you believe that the police acted inappropriately towards you but aren't sure of what protocol to follow, read on to learn who to contact and what to say to have your voice heard. Get justice for yourself and save others from receiving the same treatment.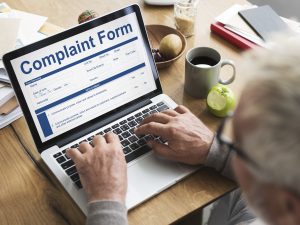 Am I entitled to make a complaint against the police?
The police are required to compose themselves and behave appropriately in line with the Standards of Professional Behaviour. Any failure to do so can result in repercussions. They must treat you fairly, with respect, free from discrimination, and act with the utmost self-control at all times. If they are in a situation where using force is unavoidable, they must use the absolute minimum amount. Any failure to follow these standards could result in someone making a complaint against the police.
Examples of unacceptable behaviour include:
Treating you poorly, including verbal or physical abuse

Discriminating against you, particularly on the basis of race, gender, sexuality, mental health, or any other protected characteristic

Failing to follow protocol and regulations

Using excessive force

An unlawful or wrongful arrest or detainment
To be eligible to make a complaint, you need to be directly affected by the police's behaviour. If you've seen an upsetting video on social media and are unhappy with the officer's actions, you aren't entitled to make an official complaint.
How do I make a complaint against the police?
Your first step is to make your complaint directly to the police force involved in the incident. You can do this in person at the police station, by post, or online. If you're unsure what details to include, a template is available on the Independent Office for Police Conduct (IOPC) website. When you're making your complaint against the police, be sure to include the following details:
The police force you are complaining about

When and where the incident occurred

The nature of the behaviour, including specific details concerning language and actions

Who was involved in the incident, including any witnesses

Any injuries sustained during the event

The impact the experience had on your mental health

What you expect to be the result of your complaint – disciplinary action or policy changes
Ideally, file your complaint within 12 months of the incident. If more than a year has passed, the force may decline to look into it.
If you complain to the police and the officers believe the gravity of the situation warrants an external judicator, they will immediately pass the investigation to the IOPC. The IOPC is informed when cases involve serious injury or death. 
Who are the IOPC?
The IOPC is an independent body responsible for investigating serious complaints against the police in England and Wales. Their findings influence policy changes and dictate what behaviour is – or isn't – acceptable. They set the standards by which police forces must investigate complaints handed directly to them.
An investigation conducted by the IOPC found "disgraceful" behaviour rampant in the metropolitan police and urged the force to tighten its protocols. The investigation, which concluded in February this year, found evidence of police officers having sex whilst on duty and sending racist and sexist Whatsapp messages amongst themselves. The texts included repeated rape references and highly offensive derogatory language.
The investigation resulted in at least one officer's dismissal, while several others resigned before facing disciplinary action. It also highly recommended amendments to behaviour protocol to prevent anything similar from happening again.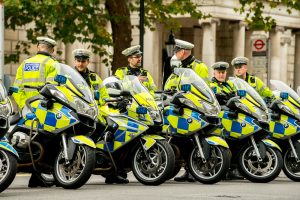 What happens next?
After you submit your complaint, the police force will write to you, informing you of whether they have decided to open an investigation. If they elect not to, they need to explain why. If they fail to make a record of your complaint, you can appeal their decision. 
Depending on the severity of the incident, the response time can vary. Typically, the more damning the allegation, the longer it takes to reach a verdict. The IOPC aim to give an update every 28 days.
An investigation can lead to an officer receiving a written or final warning, a reduction in rank, or dismissal without notice. They may undertake additional training, and update policing protocols to reduce the risk of a repeat of the event.
If possible, the police will arrange a local resolution. These are suitable for less serious matters where the problem is rectified locally. They would send you a letter explaining what their investigation found, an explanation and an apology. 
If a local resolution isn't viable, the police will carry out a local investigation. Again, the police will write to you, updating you on progress and explaining how they'll assess the situation.
If they find evidence to suggest an officer has broken the law, they will refer your complaint to the Crown Prosecution Service.
Once the investigation is complete, if you are dissatisfied with the outcome, you can make an appeal. Grounds for appeal include the police giving you insufficient information on how they reached their decision, halting the investigation, or if you believe their investigation methods were inappropriate.
The police will send you a letter detailing how to appeal the decision and who to contact. This may be either the IOPC or the chief officer of the police force in question. Alternatively, contact your MP. 
Can I get compensation for making a complaint against the police?
Neither the police nor the IOPC can give you compensation in light of a complaint. A civil action has to be brought against the police for you to become eligible for compensation.
An upheld complaint doesn't lead directly to a civil compensation claim. However, if a police or IOPC report confirms there was a civil infringement, it can help your case should you pursue action against the police. Regardless of the report's findings, the police may opt to defend your compensation claim.
Successful compensation claims usually involve serious breaches of conduct. Minor infringements of the Police and Criminal Evidence Act 1984, such as being refused water whilst detained, or officers using rude language, typically don't make you eligible for compensation.
HNK Solicitors can help with your police complaint claim
If you've been the victim of police misconduct, you could be entitled to compensation. Get in touch with our team of dedicated Actions Against the Police solicitors, and we can help you with your police complaint. We offer a no-win, no-fee service, so you don't have to pay a penny upfront.
Whether you're hoping for a formal apology, disciplinary action against the officers involved, or compensation, we can help you with your claim.
Get in touch with our expert team today via email at enquiries@hnksolicitors.com, give us a call on 0151 668 0816, or fill in the enquiry form on our website to arrange your free consultation.