The head of the Republic campaign group has called for an inquiry into officers' conduct after protestors arrested at the Coronation this weekend were later released without charge.
On Saturday, Metropolitan police officers arrested six anti-monarchy protestors in London before the Coronation. The leader of the anti-monarchy group, Graham Smith, was among the six arrested, and he was detained in police custody for nearly 16 hours. During the arrest, they seized several items from the protestors, including placards and straps they thought could be used as "lock-on devices".
Mr Smith said the Met Police were told it was not "physically possible to 'lock on' with luggage straps" and that "they were told very clearly what those luggage straps were for." He has since called for a full inquiry into who authorised the arrests during what he described as a "disgraceful episode".
The Metropolitan police have, however, defended the arrests made at the Coronation despite announcing no charges will be brought against them. In a statement released by Scotland Yard on Monday night, they said:
"The investigation team have now fully examined the items seized and reviewed the full circumstances of the arrest. Those arrested stated the items would be used to secure their placards, and the investigation has been unable to prove intent to use them to lock on and disrupt the event."
"This evening all six have had their bail cancelled, and no further action will be taken. We regret that those six people arrested were unable to join the wider group of protesters in Trafalgar Square and elsewhere on the procession route."
Mr Smith has said that a chief inspector and two other officers from the Met apologised to him personally at his home in Reading on Monday evening and handed the seized straps back to him. He said they all seemed embarrassed and that he, "for the record, won't accept the apology", there are "a lot of questions to answer", and that they "will be speaking to lawyers about taking action."
He said he believed the arrests were a premeditated attempt to "disrupt and diminish" the Republican demonstration and that the fact the police broke up the planned protest before it could start trampled over their rights.
He added that the group had been in talks with Scotland Yard for four months before the event telling them exactly where they were going to be and what they'd be doing. He also said they told the police how many placards they had and that they would have amplification equipment. This amplification equipment was then seized on the day, and protestors were told that if they used megaphones, they'd be arrested.
He believes this was a clear attempt to disrupt and diminish their protests and expects a full inquiry into why the police repeatedly lied to them and who authorised the arrests.
Mr Smith went on to say:
"The speed with which they did this demonstrates they were very quickly aware they had made a very serious error of judgment and there will be action taken again.
"I'm obviously relieved they dropped it so quickly but very angry they even went down this road, robbing people of their liberty for absolutely no reason.
"There was no evidence of any ability or intent to commit any offence, and they simply decided to arrest us, and that is outrageous."
The force said it expressed "regret" over the arrests. However, many questions have been raised about these arrests and whether they were unlawful. As the protesters were not charged and it was found the items seized were not going to be used to "lock on" the fact they were detained for 16 hours could constitute false imprisonment, for which they could be entitled to claim thousands of pounds in compensation.
In order to make an arrest, the police must have reasonable grounds for suspicion and reasonable grounds that your detention is necessary. These conditions must be met for an arrest to be deemed legal. Find out more about the law around the necessity to arrest here.
You also have a number of rights while in police custody, which we have outlined in a previous article. If the police do not follow the set rules around arrest and detainment, this could be classed as police misconduct, and you could be entitled to make a compensation claim.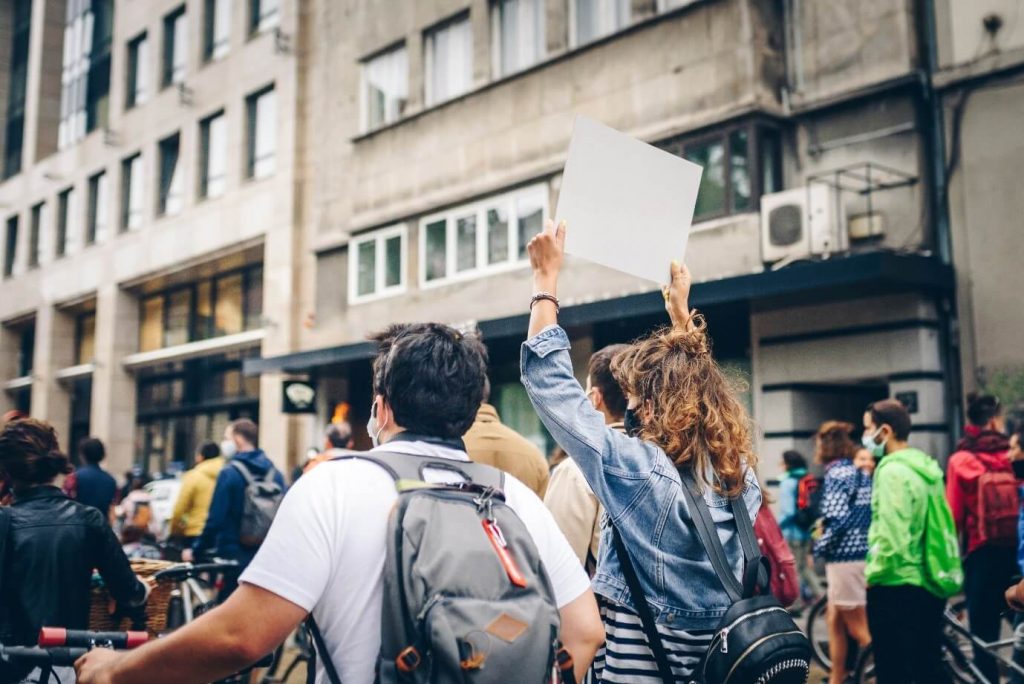 Coronation day arrests come under question 
In total, officers arrested 64 people on the coronation day, with 46 of those later bailed after being detained on suspicion of causing a public nuisance or breaching the peace. Prime Minister Rishi Sunak has backed the Met over the arrests.
Other members of the anti-monarchy group report feeling "targeted" and silenced at Saturday's event. Nine protestors holding up signs reading "Not my King" at the Mall were whisked out of sight of the King and Queen in St James's Park to be searched by Welsh police officers who reportedly outnumbered the group roughly two-to-one.
Officers were said to have surrounded them and exchanged words before rifling through their pockets. Some protestors even faced the wall with their hands in front of them.
One of these protesters, Harvey Woolf, told Sky News: "I wasn't very happy about the searches, I think we had been targeted because they didn't want our message to get out."
"What we are annoyed and disappointed about is that it was timed exactly to coincide with the point at which the carriage went down the Mall."
He stated the police told him the protestors were suspected of carrying paint, but an officer told Sky News that the protestors were led away to avoid a "hostile environment" created by the crowds.
Republic was not the only group where arrests were made on Saturday, with Westminster Council volunteers from the women's safety campaign, Night Stars, who were handing out rape alarms, also reportedly arrested. The police claim that they received intelligence that the alarms were to be used to disrupt the procession.
London mayor Sadiq Khan and City Hall politicians have called for answers from Scotland Yard over the arrests of the Republic protestors and local council volunteers who work to keep people safe. Green politician Caroline Russell, who chairs the London assembly's police and crime committee, called the police handling of the event "really worrying".
Sadiq Khan said on Sunday: "Some of the arrests made by police as part of the coronation event raise questions and, while investigations are ongoing, I've sought urgent clarity from Met leaders on the action taken."
The mayor has requested "further clarity" from Scotland Yard, saying the right to peaceful protest is an integral part of democracy.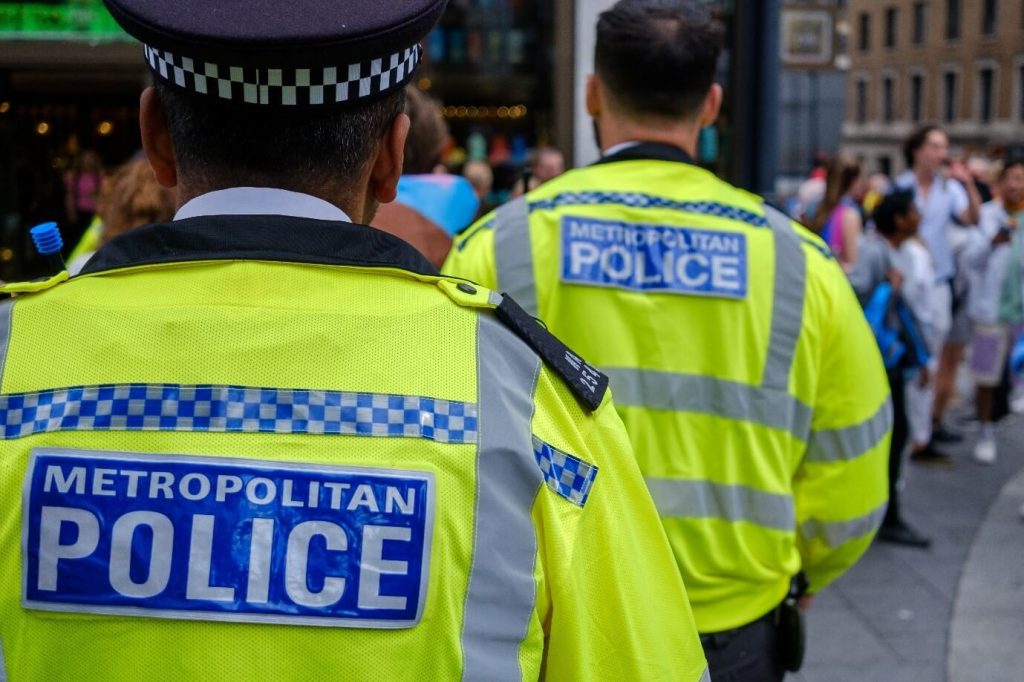 The law around protesting: The Public Order Act 2023 
The right to peacefully protest is a fundamental human right, is legal in England and Wales, and is protected under the European Convention of Human Rights, which was directly incorporated into domestic British law by the Human Rights Act. Under Article 11 of the European Convention of Human Rights, every individual, regardless of cause, has the right to protest, march, or demonstrate in a public space.
Not only do individuals have the freedom of assembly, but police have a duty to refrain from restricting the right unnecessarily and have to take measures to protect peaceful protests. While these rights are not absolute, police can only limit them if necessary, and it's proportionate for them to do so.
The arrests at the Coronation come after the Public Order Act 2023, introduced on Tuesday 3rd May, handed the police more powers to lessen demonstrations, such as allowing officers to search people for items, including glue and locks, and banned the act of "locking on" and causing "serious disruption".
The police had said it would facilitate anti-monarchy demonstrations unless they defied existing laws or the new powers that came into force last week. But it seems this wasn't the case.
Despite gaining police permission for the protest and then police supposedly saying they had no concerns over the protest, on the day when protestors turned up, officers immediately descended on them, arrested them, and searched them and their vans.
The 2023 Public Order Act is the government's second major piece of legislation that has changed protesting laws in the past two years. Previously in 2022, greater restrictions were placed on public processions if they are too noisy.
This new act goes further than this, with laws around:
Protestors who interfere with "key national infrastructure", including roads and railways, could face up to 12 months in jail.
Anyone who "locks on" – the act of fixing themselves to a building or object in order to create an immovable obstacle – could be jailed for six months.
Protestors are banned from committing acts of "serious disruption", which is constituted as anything that stops people from going about their day-to-day activities.
Police are now allowed to search protestors for items such as glue or locks.
Protestors could also face up to three years in jail for tunnelling as part of their protest.
This controversial new law was used as the basis for the arrests made on Saturday by the Met Police. Former cabinet minister David Davis was the only Conservative MP who voted against the changes to the Public Order Bill, criticising it as being "too crude and too broadly defined". Ex-Greater Manchester police chief Sir Peter Fahy too, agreed it was "poorly defined and far too broad" and expressed concern around the "poor police officers who have to make sense of legislation that was only passed a few days ago."
Speaking to Channel 4 after his arrest, Mr Smith stated:
"We no longer have the right to protest. Our protest is a freedom which is contingent on political decisions made by senior police officers and members of the government."
"So, if they wish to stop a protest from carrying on, they have now the means to stop it without any serious evidence or concern."
"The law is so broad and their power so ill-defined, they can simply decide to stop a protest."
"The importance of being free to dissent is so crucial to democracy that the line should be drawn fairly generously in favour of protest."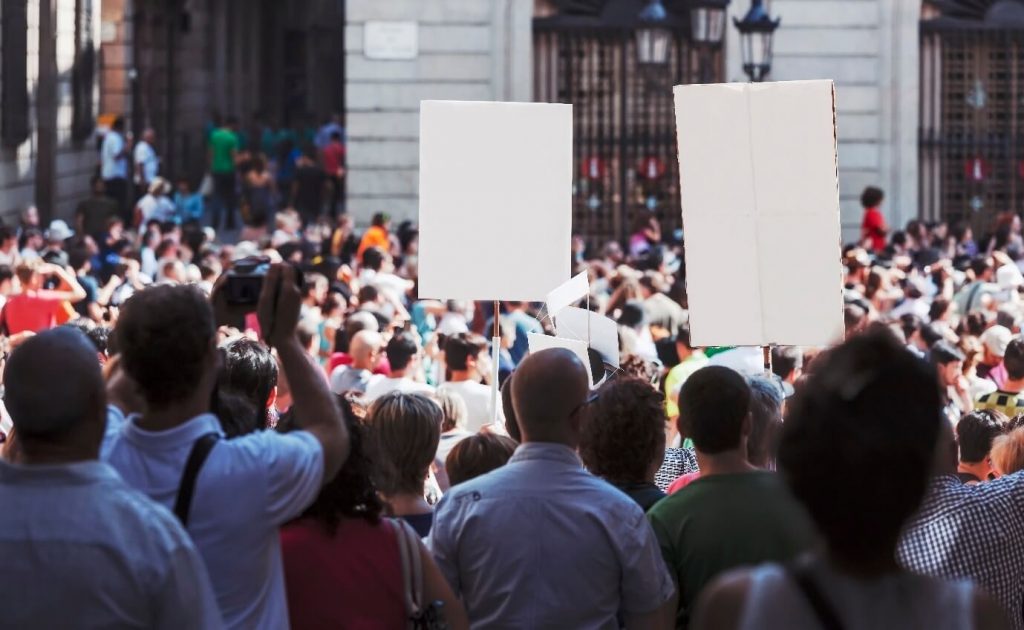 How to take action against the police 
The protestors who were arrested may have grounds for a claim for false imprisonment against the Met Police. Despite the officers claiming they were arrested due to suspicions, they were equipped to 'lock on', the protestors claim they were not equipped to do so, and the charges were dropped by the Met. They have already stated they are looking to take legal action against the Met for these arrests.
Just yesterday, I News reported that the protesters arrested and detained for 16 hours could be in line to receive thousands of pounds in compensation. They contacted HNK Solicitors for comment, and one of our senior associates, Demi Drury, who leads in action against the police, said that a successful claim would fall under the category of "false imprisonment" and could see the Met paying out thousands of pounds.
"It's generally £1000 for the first hour of false imprisonment, with a cap of £6000 for 24 hours, but there might be other things to consider, the arrest could have led to post-traumatic stress disorder, there could have been the use of force like a Taser, there could be loss of earnings, loss of reputation," she told I news.
"The court has the power to award aggravating damages.
As the protestors spent 16 hours in police custody and their arrest has been widely reported around the world, Ms Drury also noted that "loss of reputation" could play a significant role in any civil claim they put forward. "Potentially [because] there was a lot more exposure," she added.
Unfortunately, as our solicitor, Ms Drury said to I News, in general, very few actions against the police cases go to trial, but this is on the increase recently. Our firm has taken 16 cases to trial this year already.
If you, too, feel you have been unlawfully arrested or falsely imprisoned by the police or subject to police misconduct, you could be entitled to take action against the police. There are a number of steps you can take. If you wish to do so, you can make a complaint directly to the police force responsible. Ideally, this would be in writing so you have a record of the complaint, and you would do so within twelve months of the incident.
You can also make a claim against the police for compensation. You are entitled to claim compensation due to the distress caused, as well as any potential financial losses or reputational damage caused by the incident. If you choose to pursue civil action against the police, it is best to speak with solicitors experienced in this area. They will have detailed knowledge of the law and legislation around this and will be able to inform you whether you have a case and guide you through the process.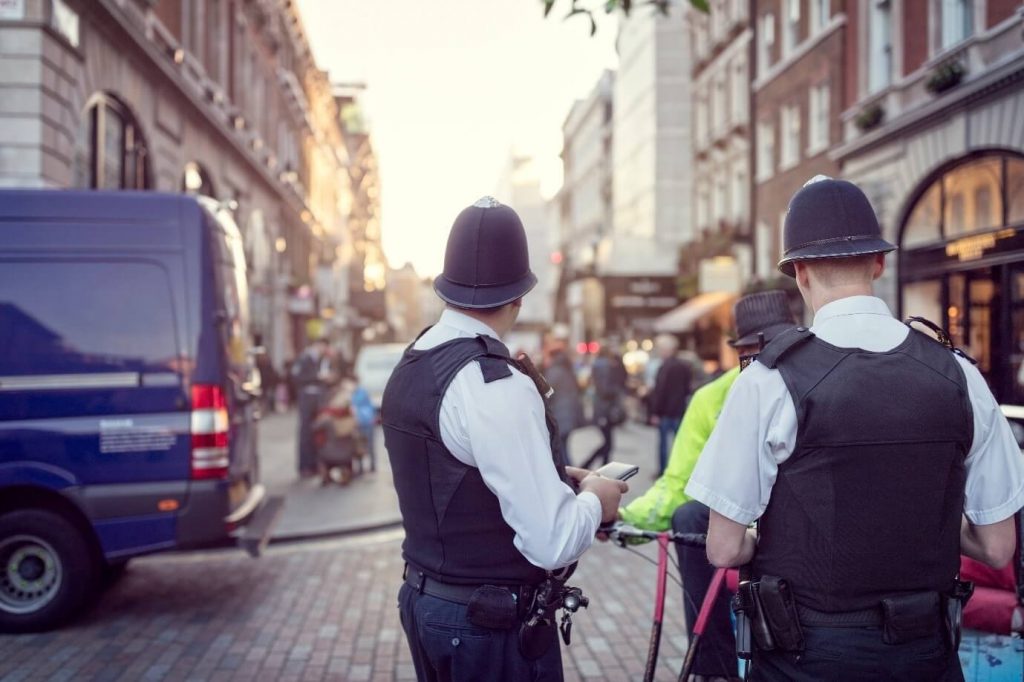 Contact HNK Solicitors for help with your civil action against the police claim 
At HNK Solicitors, we have a dedicated team of action against police solicitors with years of experience successfully obtaining compensation for our clients in police claim cases. We understand the difficulty and damage that can be caused by police misconduct and how compensation can help those affected to recover.
We provide tailored support to our clients and can give you expert advice about your claim. Get in touch today to arrange a free consultation where we will be able to tell you if we think you have a valid case. If we determine you do have the right to claim, we can even help on a no-win, no-fee basis.
Call our dedicated team today on 0151 668 0809, email us at enquiries@hnksolicitors.com, or fill in our online claim form to get started today.