A Metropolitan Police officer who has been accused of tasering a 10-year-old girl in 2021 has been named as he faces allegations of gross misconduct.
PC Johnnathan Broadhead faces a misconduct hearing after allegedly twice firing a taser at the 10-year-old in southwest London in January 2021, following reports she was threatening a woman with garden shears and a hammer.
The girl was later taken to hospital but was reportedly not injured.
After the incident, the Metropolitan Police Force said it had reviewed what had happened and "no misconduct was identified".
However, the Independent Office for Police Conduct (IOPC) later investigated and found that the officer had "a case to answer for gross misconduct". PC Broadhead now faces a three-day misconduct hearing at the end of November 2023. If he is found guilty of gross misconduct, he could be sacked.
He is accused of using force against the child "which was not necessary, reasonable and proportionate," according to a notice posted on the Met's website.
Officer Broadhead was put on restricted duties after the incident but did not face any criminal charges following an assessment by the Crown Prosecution Service.
This comes after the Met revealed that more than 1000 officers are currently suspended or on restricted duties, with around 60 officers potentially facing getting sacked over the next two years.
275 officers are reportedly awaiting gross misconduct hearings, a large proportion of which involve alleged violence against women and girls. The Met has around 34,000 officers 201 of these are suspended, with 860 on restricted duties.
Assistant Commissioner Stuart Cundy admitted the figures were "stark" stating, "That's over 1000 police officers – nearly the size of a small police force in other places in the country."
"This is going to take one, two or more years to root out those who are corrupt."
In the last year, 100 Met Police officers have been sacked for gross misconduct. This is 66% up on the normal rate. The number of reports from the public and offices of alleged misconduct has doubled.
The Met has also faced criticism recently over using excessive force when called to cases involving young people, particularly black children. They've also recently admitted overusing its powers to strip-search children, following four officers facing disciplinary hearings over allegations their search of a 15-year-old schoolgirl was inappropriate.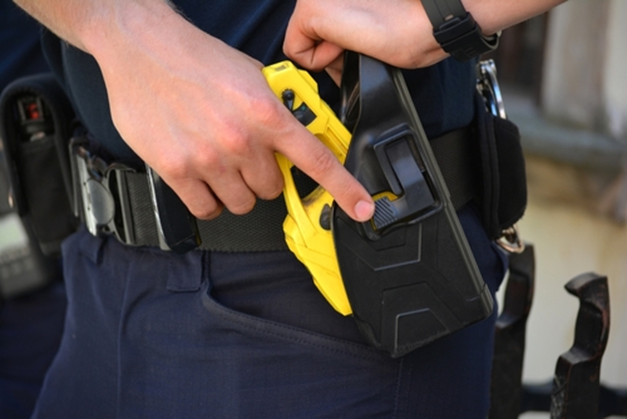 What are the laws around reasonable force?
The Criminal Law Act 1967 and the Police and Criminal Evidence Act 1984 (PACE) outlines the circumstances in which officers can use force against an individual if there is a reasonable objective, either to:
Prevent crime
Lawfully arrest or help arrest someone who's committed a crime, suspected of having committed a crime or has unlawfully escaped custody
What is reasonable force?
The police can only use force that is reasonable if they have a lawful objective. Using reasonable force means that:
The use of force must be justified in the circumstances. There must have been a need to use that force.
The force used should be proportionate. It shouldn't be excessive in the circumstances, and officers should use the minimum force required to achieve their lawful aim.
If force is used to prevent a crime or to arrest someone, whether it's lawful or not will depend on:
What kind of force the police have used
How much force was used
Whether they are arresting someone or capturing someone unlawfully at large
What kind of force was used against the officer, and how much by the person they were trying to arrest
Using force should always be a last resort, particularly where children are involved. To be legally acceptable, restraint must be a fair/reasonable and acceptable response to a situation.
In the case of the Metropolitan Police officer who tasered a young girl, it is argued that this did not constitute a reasonable force. A police officer tasering a 10-year-old twice is excessive, and it seems the Independent Office for Police Conduct (IOPC) have the same view, hence why they have chosen to take further action against the officer.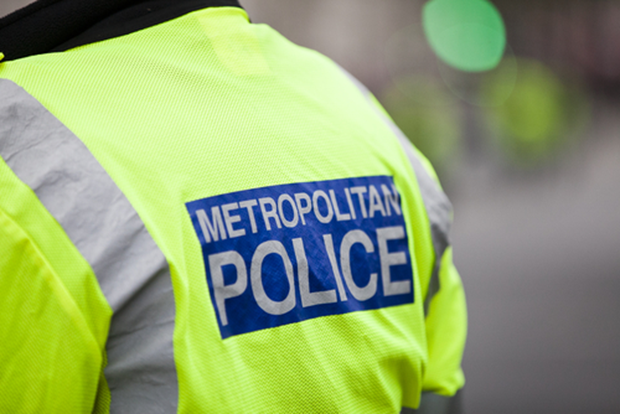 What to do if you have been mistreated by the police 
If you feel the police have used excessive force against you, or you feel you have been mistreated by the police in any other way, you can make a complaint to the police force responsible. The complaint must be made in writing within one year of the incident occurring. This complaint should trigger an investigation into the officer(s) you named in your complaint. For more information about police complaints or how to make a complaint against the police, read our detailed blog.
If you're unsatisfied with the outcome of your complaint and subsequent investigation, you have 28 days to appeal the decision. Most complaints are dealt with by the relevant police force, but you can escalate it to the IOPC if you believe it warrants this. Alternatively, you can also make a civil claim against the police, in which you can obtain compensation for your mistreatment.
HNK Solicitors can help with your civil claim against the police 
If you have been mistreated by the police, you could be entitled to compensation. HNK Solicitors have a dedicated team of expert action against police solicitors who have helped many clients claim thousands in compensation for police misconduct. Visit our case studies to read about some of our recent cases where we have successfully obtained compensation for clients against a range of police forces.
Police complaints and claims are often highly contested, so it is vital you have an experienced police claims solicitor on your side who can navigate the intricacies of the law and fight to ensure you get the compensation you deserve. Get in touch with our team today to arrange a free, no-obligation consultation to discuss the details of your case, and if we think you could make a claim, you can instruct us on a no-win, no-fee basis. To start your claim today, fill in our online claim form on our civil action against the police page, or call us on 0151 668 0812 or drop us an email at enquiries@hnksolicitors.com.