Earlier this year, it was reported that five Metropolitan police officers faced being sacked after they handcuffed Team GB sprinter Bianca Williams and her partner in front of their newborn baby during a stop-and-search. At the time, they all denied gross misconduct.
However, in late October 2023, two of the police officers were sacked after being found guilty of gross misconduct, while three others were cleared of any wrongdoing. PC Johnnathan Clapham and PC Sam Franks were sacked after the disciplinary hearing found their actions to amount to gross misconduct after they lied about smelling cannabis during the stop and search of Team GB sprinter Biana Williams and her partner, Olympic sprinter, Ricardo Dos Santos.
Bianca Williams and her partner Ricardo Dos Santos were stopped in their car on 4 July 2020 in Maida Vale, west London, while travelling with their three-month-old son. They handcuffed them both while Ms Williams, a Commonwealth Games gold medallist, was searched for weapons, and her partner, a Portuguese sprinter, was searched for weapons and drugs.
Mr Dos Santos alleged he was dragged from the car by an officer with a raised baton, handcuffed and then told that the stop-and-search was being conducted because he smelt of cannabis.
The officers found nothing during their search, and a video of the incident went viral on social media at the time. The couple publicly accused the Metropolitan Police of racism over the incident, saying they had been stopped because they were black. This urged the Independent Office for Police Conduct (IOPC) to begin a misconduct investigation in October 2020.
Mr Dos Santos said in a TV interview two years after the incident that he didn't feel safe driving in London anymore.
"For me, I'm very cautious of what I do and every time I see a police car, especially late at night,' he said. 'In the back of my mind, I'm always thinking… "Am I going to get stopped?" And it's honestly very scary."
"I don't feel safe at all."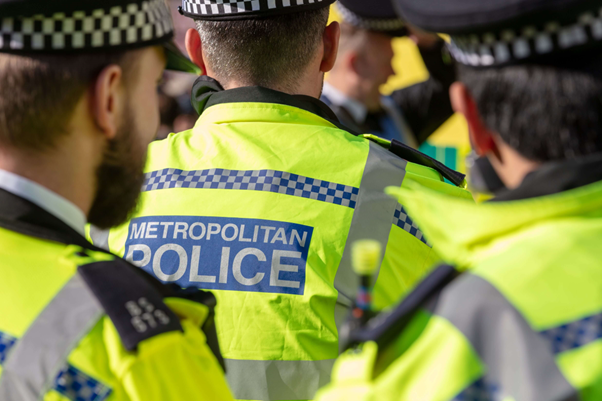 It was reported in January that after the IOPC opened an investigation into this case, the lead investigator quit her job, claiming that her probe into the incident had been 'watered-down' by higher-ups. Trishia Napier was tasked with looking into the actions of these Metropolitan Police officers but accused her boss of interfering in the investigation, claiming that her recommendation that the officer's actions could be viewed as possible gross misconduct was downgraded by higher-ups to the lower charge of misconduct. The IOPC refutes this claim.
The misconduct hearing started Monday 18 September 2023, where the five officers involved – acting police sergeant Rachel Simpson and four constables Allan Casey, Jonathan Clapham, Michael Bond and Sam Franks – appeared at a hearing in southeast London. They faced allegations they breached police standards of professional behaviour for duties and responsibilities and for equality and diversity.
The disciplinary panel chairman Chew Yin Jones asked each of them: "Do you accept or deny that your behaviour on July 4, 2020, amounted to gross misconduct?", each officer replied with "Deny".
Gross misconduct is the highest disciplinary charge that a police officer can face. After being found guilty, the two officers were sacked from their position in the police.
Then then-Met police commissioner Cressida Dick said at the time that "any officer worth their salt would have stopped that car", defending the officers and denying racism.
Ms Williams told the Guardian at the time, "It felt like there was a campaign led by the police commissioner to discredit us and shut down our complaint." She also said she did not believe that the "problem of racism" would be tackled "under this commissioner" in reference to Cressida Dick.
The IOPC brought the case against the five officers, stating that the detention of Mr Dos Santos and Ms Williams was "because they were black" and "was excessive, unreasonable and unjustified."
The couple welcomed the misconduct hearing, and speaking outside the hearing, Mr Dos Santos said: "If we can't trust in the police to be honest and accept when they have done wrong… what hope is there."
"The case has taken a big toll on our family and our careers, but it is crucial that those people who have a voice use it."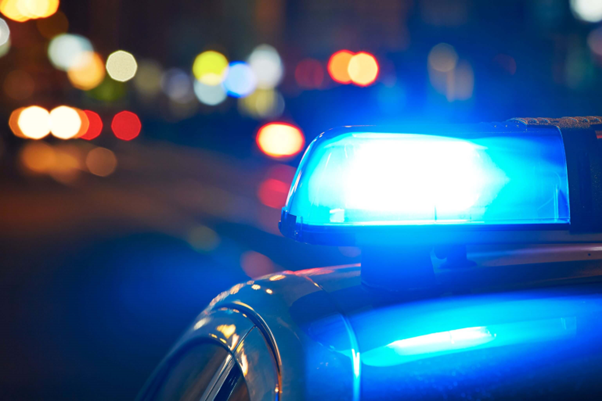 Stop and searches disproportionately affect BAME individuals 
The IOPC's case relied on wider documents and reports that show black people are "much more likely" to be stopped and searched by police in London and that black people are "routinely treated" with "more suspicion and hostility" and "stereotyped as criminal" by the police.
Mr Dos Santos accused the officers of detaining him for "DWB – driving while black" and told the panel he was afraid for the safety of his partner and son during the incident.
Data from the Home Office shows that in the 12 months to March 2022, the police carried out more than half a million stop and searches. Two-fifths of these were carried out by the Metropolitan Police, and black people were searched at a rate six times higher than white people.
Stop and searches in the UK have disproportionately affected Black and Asian Minority Ethnic (BAME) individuals for a long time. In the UK, black people are four times more likely to be subject to stop and searches than white people. This rises to 11 times when the requirement of 'reasonable grounds' is removed under section 60.
It is important for you to know your stop and search rights. In England and Wales, the Police and Criminal Evidence Act 1984 gives police officers the right to stop and search a person or vehicle if they have reasonable grounds to suspect:
A person is carrying illegal drugs
An individual is in possession of a weapon
Someone is carrying stolen property
A person has something on their person that was used to commit a crime
Police are only allowed to detain you for as long as it takes to perform the search, and this should be completed as quickly as possible. The officer who stops you must give you their name and the name of the police station they work at. They should make it clear why you were stopped and what they expect to uncover in their search. A record must also be made of the search, which you should be able to gain access to later.
If any of these rules aren't followed, you could have grounds to make a complaint, as this could be classed as an unlawful stop and search. If you feel you have been unfairly targeted by the police, discriminated against, or stopped and searched without reasonable grounds, you could be entitled to claim compensation.
You can make a complaint to the police force that mistreated you within one year of the incident. This complaint should trigger an investigation into the officer(s) named in your complaint. Your complaint should be in writing, detailing the officer involved, your full name, contact information, and allegation.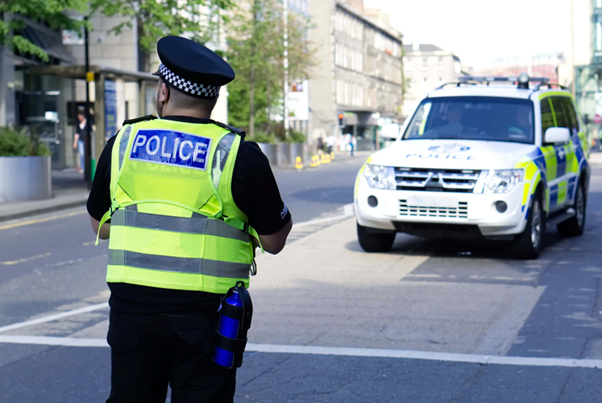 HNK Solicitors can help with your civil action against the police claim 
Irrespective of whether you wish to make a complaint, you can also make a civil action against the police claim. This can provide you with compensation from the relevant police force for the ordeal and misconduct you suffered.
At HNK Solicitors, we have a team of expert action against the police solicitors who can help you to make a successful claim. We have years of experience helping thousands of clients claim thousands of pounds in compensation after suffering police misconduct. We have a deep understanding of the relevant laws and regulations around police claims, and as these are often highly contested by the police, we can provide you with a better chance of making a successful claim.
If you believe you have been the victim of an unlawful stop and search, discrimination, or any other form of police misconduct, get in touch with our team today. We offer free consultations to discuss the details of your case, where we can provide you with advice on the next steps. If we think you have grounds to make a claim, we can offer a no-win, no-fee service, which means you don't have to pay a penny upfront to make a claim.
To start your claim today, fill in our online claim form. Alternatively, get in touch with the team directly by emailing enquiries@hnksolicitors.com or call us on 0151 668 0814.