Public officials, such as government ministers and police officers, are legally obliged to use their position of authority for good. If instead, they opt to abuse their position of power and cause harm or loss to a third party, they can be found guilty of misfeasance in public office.
Naturally, it can be very intimidating to hold a public official accountable for wrongdoing. However, if you have been the victim of misfeasance in public office, you can get justice and may be able to recover compensation to help you recover from your ordeal.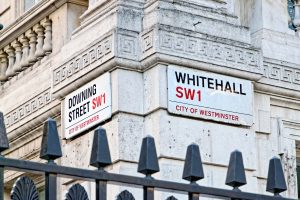 What is misfeasance in public office?
When a public servant acts in a manner that they are aware will likely cause injury, harm, loss, or damage to someone, in an intentional manner, they are guilty of misfeasance. Their intention may not have been to cause harm, but they know their actions will likely cause a loss or injury to someone, and they elect to act that way anyway.
Misfeasance is often confused with negligence – which concerns an individual failing to account for the impact of their actions, which may cause harm to others. Negligence is a more careless act, whereas misfeasance is more knowledgeable.
Instead, misfeasance refers to deliberate actions that abuse a position of power by conducting yourself in a manner that harms others.
There are two types of misfeasance:
Targeted malice – a public official intentionally acts in a way meaning to cause harm or loss to an individual
Untargeted malice – a public official acted in a specific way despite knowing they had no authorisation or permission to do so. Acting in such a way was likely to cause injury to someone.
The consequences for being found guilty are severe, and range from removal from public office to life imprisonment.
Who can be found guilty of misfeasance in public office?
A public servant or official may be elected or appointed to their role. Examples of public officials include:
government ministers
civil servants
the armed forces
border control
For example, if you were the victim of an unlawful strip-search by the police or perhaps you were the victim of a sexual assault at the hands of a police officer, and the police officer or public official had some other motive than upholding the rule of law, or they did not follow protocol, they may be found guilty of misfeasance.
What is the law surrounding misfeasance?
As mentioned earlier, public officials are legally required to use their powers for good. Failure to do so can lead to a conviction and compensation for the victim.
To determine the consequences a public official will face, the nature of their role and the trust afforded them by the public are both taken into consideration.
Furthermore, to be charged with misfeasance in a public office, the individual must have intentionally performed their actions, regardless of any harm their actions may cause. Also, they must have shown no regard for any potential victims of their actions.
Can I claim compensation if I am the victim of misfeasance?
You can claim compensation for misfeasance in public office, however, you need to submit your claim within six years of the incident. The experience must have caused you harm, and you need to prove that a public officer either intentionally acted in a way that caused you injury, or they performed actions with no authorisation that caused you harm or loss. Crucially, the conduct in question must have occurred whilst the offending individual was performing their duties.
Misfeasance claims are difficult to prove, so we highly recommend consulting an experienced and competent solicitor.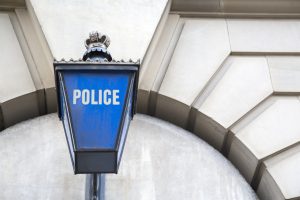 HNK Solicitors can help you with your misfeasance in public office claim
If you were the victim of misfeasance in public office, you may be entitled to compensation. At HNK Solicitors, we have a team of expert solicitors who are leaders in human rights law and can help you with your claim.
We are proud to offer a no-win, no-fee service, so until you receive your compensation, there isn't a penny to pay.
Get in touch with us today, and we can arrange a free consultation and get started on your case. Fill in our online form, email us at enquiries@hnksolicitors.com or give us a call on 0151 668 0816.