Earlier this year, it was reported that more than 1,500 police officers were accused of violence against women and girls in a six-month period throughout England and Wales.
The offences reported ranged from sexual attacks to complaints of excessive force used by officers during arrests. Out of the resolved cases, only 13 of these officers were dismissed, according to data from the National Police Chiefs' Council.
Maggie Blyth, Deputy Chief Constable and NPCC lead on violence against women and girls, called the data "disturbing".
When speaking to BBC Breakfast, she said that a large proportion of the investigations had yet to be completed but did add that it shows "we cannot be complacent".
"I think the trust from women and girls… has been lost in policing." 
"We need really robust investigations to take forward and dismiss anyone who we think is working in our organisation who shouldn't be and has been found guilty of allegations that are relating to violence against women and girls," she said.
The report follows serious cases of police violence against women from former Metropolitan police officers David Carrick, who was sentenced to 36 life sentences for violent and degrading sexual offences against women and Wayne Couzens, who is serving a life sentence for the rape and murder of Sarah Everard and was recently sentenced to a further 19 months for indecent assault.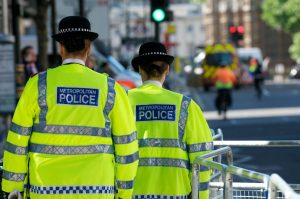 Hundreds of officers accused of violence 
Overall, 1,483 unique allegations were reported against 1,539 police officers – or 0.7% of the workforce. There were 1,177 cases of alleged police-perpetrated violence, including sexual harassment and assault, reported between October 2021 and April 2022.
In the six months leading to March 2022, members of the public made 524 complaints relating to violence against 867 officers. Of these cases, 290 have been resolved, with a shocking nine in ten ending in no further action.
During the same period, 672 police officers and other police staff were reported by their colleagues. So far, 167 have been dealt with, and seven in ten ended in no further action.
The true figures are likely to be higher, said the report, due to underreporting by police staff and inaccuracies and inconsistencies in data collection across the different forces.
The NPCC also took a detailed look at violence against women and girls generally during the six months to March 2022. The figures show that 447,431 domestic abuse crimes were recorded and, overall, at least 507,827 crimes of violence against women and girls.
Only 6% of these resulted in charges, and when speaking to BBC News, many domestic abuse survivors said that support from police often falls short.
The BBC spoke to women at a survivor support group in Barnsley, Resolute, that helps women who have suffered domestic violence. One young woman said she was covered in bruises on the chest and neck after her abuser tried to strangle her in the street.
Although a member of the public called the police, she said support from officers "was very minimal" and that "They didn't even take me back home."
Another woman complained of a lack of compassion: "They make you feel like it's your fault for going with this person in the first place." 
In another case, the woman struggled to even get in contact with the officer: "I found out in October who the officer was. I didn't get any contact from her until January. She didn't respond to any of my messages." 
The complaint and conduct cases against police are categorised by a range of definitions from the Independent Office of Police Conduct (IOPC). These include sexual harassment, discreditable conduct, and sexual assault.
63% of public complaints were categorised as use of force. The next most common was overbearing or harassing behaviour at 9% and sexual assault complaints made up 6% of the total.
The most common definitions for conduct cases were:
discreditable conduct: 48%
sexual assault: 19%
sexual harassment: 13%
Based on the data found about violence against women and girls (VAWG), the National Police Chief's Council and College of Policing developed and published a new VAWG framework to support forces to prioritise VAWG-related crimes. This was developed under the leadership of DCC Maggie Blyth.
Blyth said upon the release of the new VAWG framework:
"Our publication today reinforces the urgency and importance of our current mission to lift the stones and root abusers and corrupt individuals out of policing alongside delivering the long-term, sustainable improvements to standards, vetting and misconduct processes we have promised.  
"A range of allegations are included, such as the use of force, sexual comments, overbearing behaviour and sexual assault, and the numbers under investigation equate to 0.7 per cent of the workforce.   
"The vast majority of officers and staff are professional and committed but I know it is shocking to hear about any potential predators in policing and that this can further shake fragile trust.   
"It's important to be clear, data released today is intended to be a critical baseline for assessing police performance over time. It presents a picture from over a year ago rather than today.  
"Over the past 18 months, Police Chiefs have focused on identifying wrongdoing in police ranks, strengthening misconduct investigations and toughening sanctions. My expectation is that the impact of those changes will be evident when we publish our next assessment – with more women having the confidence to report concerns, more investigations underway, more cases closed and more sanctions and dismissals."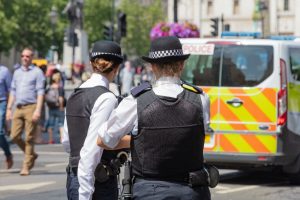 Just last week, it was reported that the NPCC launched their first official document assessing violence against women and girls in the UK, placing these offences on the same footing as terrorism and serious organised crime. The 230-page intelligence document outlines the crimes that pose the greatest threats to women and girls and has been shared with all forces.
The NPCC said it hoped the assessment would help forces better understand "the influences and levers" that contribute to the crimes.
Head of policy at Women's Aid, Lucy Hadley, said:
"Violence against women and girls is rife, and so many women we support tell us that they do not trust the police," 
"It is important that violence against women and girls has been recognised as a strategic policing threat however, Women's Aid will hold forces to account for these promises: we need concrete action, not just rhetoric."
Although campaigners welcomed the new move, they stressed it needed to come alongside far-reaching changes in policing before women can feel safe and be able to trust the police.
The new document released is similar to the documents used by police when tackling national threats such as terrorism and serious organised crime, said the NPCC.
It identified the following crimes as being the greatest threat to women:
Domestic abuse.
Rape and serious sexual offences.
Child sexual abuse and exploitation.
Tech-enabled VAWG, such as online stalking and harassment.
The document will be reassessed annually. It does not, however, contain an analysis of police-perpetrated VAWG, as the NPCC said this was analysed separately as part of the previously mentioned performance report published in March. They said some of the work based on that report was already underway, and they would include further insight into the "insider threat" in its next assessment.
Hadley said: "The strategic threat and risk assessment published today demonstrates the scale of change required – from the training and skills officers need to investigations and protections for women, and of course the glaring issues of sexism, racism and other forms of discrimination within policing.
"The pressing issue of tackling police perpetrators of violence against women and girls, and the severe problems with vetting and monitoring officers, are an urgent priority for improving trust and confidence.
"We continue to hear from women who are too scared or distrustful to report because their perpetrator is a police officer; it remains essential that such cases are investigated by an independent force, or the Independent Office of Police Complaints, to ensure women can trust the process."
How to access support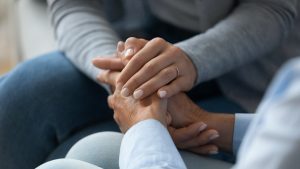 If you are suffering violence or abuse, remember you are not alone. There are a number of organisations and helplines available that can help and provide access to support. We understand that it's a very difficult situation, and the thought of speaking out against your abuser can be scary, but reaching out could be the first step in accessing the support needed to stand up against your abuser and get the justice you deserve.
Refuge – https://www.nationaldahelpline.org.uk/
You can call the National Domestic Abuse Helpline on 0808 2000 247 for free, in confidence, 24 hours a day, 7 days a week, 365 days a year.
Rape crisis – https://rapecrisis.org.uk/get-help/want-to-talk/
Rape Crisis has a free phone and online chat service for anyone aged 16+ in England and Wales who has been affected by rape, sexual assault, child sexual abuse, sexual harassment or any other form of sexual violence. Their 24/7 Rape and Sexual Abuse Support Line is open 24 hours a day, every day of the year. Call for free on 0808 500 2222 or visit their website to start a free online chat.
National stalking helpline – https://www.suzylamplugh.org/Pages/Category/national-stalking-helpline
If you are concerned you are being stalked, you can contact the National Stalking Helpline on 0808 802 0300, open 9:30 am – 4 pm every weekday apart from Wednesdays, when it's open 9:30 am – 8 pm.
You can search for a local service in your area on the End Violence Against Women site using this service.
In an emergency situation or if you're in need of urgent protection, you should call 999.
What to do after suffering police violence 
If you have been the victim of police violence, this can be an incredibly distressing time. We understand that you may feel as though you've been let down by the authorities and find it difficult to be able to trust them again. But it is important you report the incident, so those responsible can be held accountable.
You can make a complaint to the Independent Office for Police Conduct (IOPC), who will forward this directly to the police force or organisation concerned to consider. If you're unhappy with the way the police have handled your complaint, you can request a review or appeal.
Another option, after suffering any form of police misconduct, is to raise a civil claim against the police. This can help you to gain compensation for any distress caused or damages suffered as a result of the incident.
HNK Solicitors can help with your civil action against the police claim 
HNK Solicitors have a dedicated team of action against the police solicitors, who can help you with your civil action against the police claim. With years of experience helping clients secure compensation for police claims, we can support you through every step of the process, helping you to get the compensation you deserve.
Our solicitors have a deep understanding of the relevant law and regulations around action against the police and offer free consultations to discuss the details of your claim. We can even take instruction on a no-win, no-fee basis, so if your claim is unsuccessful, you won't owe us a penny. To arrange a consultation, simply fill out the form on our website to request a call back. Alternatively, call us on 0151 668 0814 or email us at enquiries@hnksolicitors.com.