Police officers have a duty to keep you safe and protect you from harm. However, all too often, there are reports of police using excessive force, sometimes with devastating consequences. Successful police assault claims prove that an officer acted unlawfully, either by breaching their own conduct requirements or human rights.
Last year, an officer working for Merseyside Police was found guilty of assault on a 10-year-old autistic boy whilst he was at school. In the face of such shocking behaviour, it can be difficult to know what action to take next.
As we normally turn to the police to keep us safe, it's hard to know what to do when they've failed us. This guide will help you to start your police assault claim, inform you on who to report police behaviour to, and ultimately help you to receive compensation.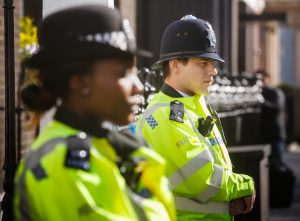 What is the difference between assault and battery?
If a police officer is found guilty of assault or battery in court, they are said to have intentionally or recklessly applied unlawful force. Such behaviour directly contradicts the Human Rights Act, which entitles you to liberty and security, equal protection under the law, and freedom from discrimination. Further, the force is a civil wrong and you would likely have merit to sue for assault.
An assault could be conduct such as: –
Lifting a baton or other weapon as if ready to strike
Make a threatening comment or discriminatory remark
Mimicking hitting the victim
Pushing
Spitting
Hitting the victim with a weapon, such as a baton
Punching
Using PAVA spray
Using a taser
Police assault claims are valid regardless of whether you were injured or if an officer even made physical contact. Officers are only permitted to use  reasonable force required to complete the task at hand — if they use any more, their actions could be considered excessive.
How do I start a police assault claim?
You can make a complaint about the officer to the relevant professional standards department or the IOPC. You will need the name of the officer and the force that they work for.
We appreciate that after becoming the victim of police assault or battery, getting personal details from the police will be the last thing on your mind. We highly recommend that you seek legal advice before filing a complaint against the officer in question, as they can help you to gather evidence and build a claim.
Depending on how severe your injuries are, you can receive up to £500,000 in compensation. Another reason why we strongly believe you should seek legal advice is that police forces regularly attempt to undercompensate victims and downplay the impact of police brutality in police assault claims. Alongside physical injuries, your mental health may suffer as a result of the incident. This not only unfairly impacts your quality of life, but it can cause you to have to miss work whilst you recover. A civil actions against the police solicitor can help you to recover your lost earnings and get your life back on track.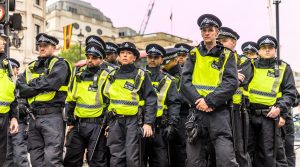 How long do I have to make a police assault claim?
The sooner you report police misconduct, the better. You have up to 12 months to make a complaint against a police officer, after which your complaint may be rejected.
However, you have up to three years to make a civil claim after becoming the victim of assault resulting in personally injury. If you have made a successful police complaint, this may be beneficial in your civil case.
HNK Solicitors can help you with your police assault claim
If you have ever been the victim of assault or battery at the hands of a police officer, you may be eligible for compensation. We can help you with your claim, from gathering evidence to filing a complaint.
We offer a no-win, no-fee service, so there isn't a penny to pay upfront. 
To get started on your claim, get in touch with our team of expert civil action solicitors today, either via our online form, by emailing us at enquiries@hnksolicitors.com or by calling us on 0151 203 1104.