West Midlands police failed to protect and ultimately "materially contributed" to the brutal murder of Raneem Oudeh and her mother, Khaola Saleem, by Ms Oudeh's estranged husband, Janbaz Tarin, in August 2018.
Despite the police receiving numerous calls from Ms Oudeh and Mrs Saleem, regarding the escalating domestic violence situation between Ms Oudeh and Tarin, they failed to take action against Tarin or put essential protective measures in place that could have saved the pair's lives.
During the last call between the police and Ms Oudeh on the night of the murder, screams could be heard in the background, as well as the words "he's there, there, there." The call then went silent. Both the mother and daughter died from multiple stab wounds.
An inquest into their deaths found that police officers assigned to the case had breached West Midlands Police domestic abuse policy on several occasions, putting Ms Oudeh and her family at risk. Police did not log reports correctly, failed to follow up on complaints and concerns, and did not assess the threat posed by Tarin remotely accurately. By failing to take action, the force effectively enabled Tarin to go on to kill Ms Oudeh and her mother.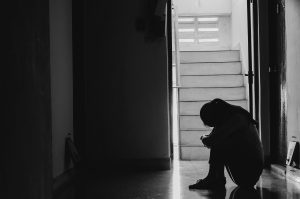 "A horror movie in slow motion" with an "inevitable conclusion"
For over a year, Ms Oudeh had reported on the coercive control, domestic violence and stalking that Tarin inflicted on her. In the months leading up to her and her mother's death, she called the police 14 times, explicitly stating that he had threatened to kill her and stab her.
She had been living with Tarin and her two-year-old son from a previous relationship but left the home weeks before her death as the situation worsened, and moved back in with her mother. Despite leaving their shared home, the abuse continued with threats and acts of violence, and Tarin camping outside her mother's home for 12 consecutive nights.
On the night of the murders, Ms Oudeh and Tarin can be seen arguing on CCTV in a shisha lounge in Birmingham. When the argument escalates, Mrs Saleem calls the police — the first of four 999 calls she and her daughter would make that night. The lounge's staff kicked Tarin out, who later drove past the mother and daughter in his van, pointed at the mother, and made a cutting motion across his neck.
Tarin then drove to his father's supermarket, where he took and concealed a 12-inch steak knife.
Later that night, at 12:26, Ms Oudeh made her final 999 call to let them know she was heading to her mother's address in Solihull. Ten minutes later, the police rang her back and told her to "go to your Mum's, lock the door, and we will see you tomorrow." Whilst Ms Oudeh was on the phone with the police, Tarin attacked and killed her and Mrs Saleem. Ms Oudeh was just 22 years old.
While Tarin initially fled the scene and evaded arrest, he was caught a few days later following a major manhunt. He confessed to the crimes, and in December 2018, he was given a life sentence with a minimum of 32 years.
Kinaan Saleem, the then 14-year-old daughter of Mrs Saleem, witnessed the entire attack. She believes that "from the first call to a police officer, it could have been prevented."
Mrs Saleem's sister, Nour Norris added: "it's like watching a horror movie in slow motion as we head to the inevitable conclusion."
Speaking about the inquest into their murder, she said "we do blame the police because the proof of the inquest has shown very clear that the system is failing miserably."
The failures of West Midlands Police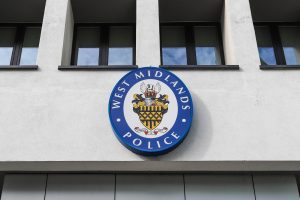 The inquest into the deaths of Ms Oudeh and Mrs Saleem found that despite the police force being made repeatedly aware of the domestic abuse that Ms Oudeh endured at the hands of Tarin, officers "failed to carry out effective investigations into potential offences" and "take sufficient steps to safeguard Raneem."
In the weeks leading up to her death, the police were called to Ms Oudeh's home seven times. While Ms Oudeh began to lose faith in the police taking action, and subsequently didn't call them on a number of occasions, her neighbours continued to dial 999 in response to Tarin's actions. In total, she rang the police 14 times.
The police were quick to dismiss her concerns, with tragic repercussions. The investigation found the force failed to follow protocol by not adequately recording reports, leading to each incident being treated separately rather than cumulatively.
The reckless behaviour of the police officers empowered Tarin, enabling him to act seemingly without consequence. The police inaction left Ms Oudeh powerless in escaping Tarin's abuse.
The police watchdog launched their own investigation and found many "missed opportunities" where the police could have intervened and prevented the tragic loss of life.
The Assistant Chief Constable of West Midlands Police, Andy Hill, said: "More could have been done to protect Raneem from the campaign of domestic abuse that she suffered in the months leading up to her death at the hands of the man who would go on to kill her and her mother."
He continued: "on behalf of West Midlands police, I would like to apologise to Raneem and Khaola's family — we should have done more. It is clear we should have done more to join-up the incidents of abuse that were being reported to us, so that officers considering Raneem's case had a full picture of the ordeal that Raneem was enduring at the hands of Janbaz Tarin."
A pattern of behaviour across the police
In this country, a woman is killed by a man every three days. Despite domestic violence being such a widespread problem that desperately needs tackling, affecting both men and women, police continue to fail to act. A culture of inaction pervades the forces, and all too often reports of domestic violence fall to the bottom of an officer's list of priorities.
When a man kills a woman following domestic abuse, there is almost always a clear escalation in violence and behaviour that prerequisites a murder. The police have a duty to keep you safe, and part of fulfilling that requires them to recognise and take action in cases where circumstances are becoming increasingly dangerous. As with Ms Oudeh's case, this is missed far too frequently — leading to lives cut short and shattered families.
Last year, the Centre for Women's Justice submitted the first police super-complaint, "highlighting serious failures by the police to use powers designed to protect victims of domestic violence." The investigation found alarming failings and systematic deficiencies across the police and the entire criminal justice system in keeping women safe.
We can help you take action against the police
Tragic cases such as Ms Oudeh's and Mrs Saleem's are sadly all too common. Police have a duty of care to protect you from harm, and must do everything in their power to keep you safe, regardless of the situation.
If you have ever found yourself in a situation where the police have failed to listen to your concerns and take adequate action to protect you, and you're unsure of what your next steps should be, then we may be able to help. If the force is guilty of misconduct, then you may be entitled to make a civil claim against the police for compensation.
While no monetary fee can repair the damage done, it can go some way to helping you get the support you need and begin to get your life back on track.
To get started on your claim, fill in our quick and easy online form, found here. Alternatively, email us at enquiries@hnksolicitors.com, or give us a call on 0151 668 0810, and we'll be in touch.
If you have been affected by the issues raised in this article, Refuge and Victim Support have 24-hour helplines, and their call operators can help you get the help you need.