Content Warning // This post discusses police abuse, excessive force and examples of derogatory and sexist comments/actions that some people may find traumatising or difficult to read.
Scotland yard finally issued an apology to University lecturer Dr Konstancja Duff after she was disrespectfully stripped and searched for handing a young boy information about his legal rights in 2013. The searching officers made degrading and sexualised comments of the woman during their search at Stoke Newington police station.
The professor of philosophy from University of Nottingham was subjected to harmful comments about her body and clothing whilst the police officers held her for intervening with the arrest of the 15-year-old.
In 2021, CCTV was finally released of the officers using dehumanising and derogatory words about the academic and footage of the custody sergeant, Sgt Kurtis Howard, prompting to search her 'by any means necessary' and to 'treat her like a terrorist' during the incident.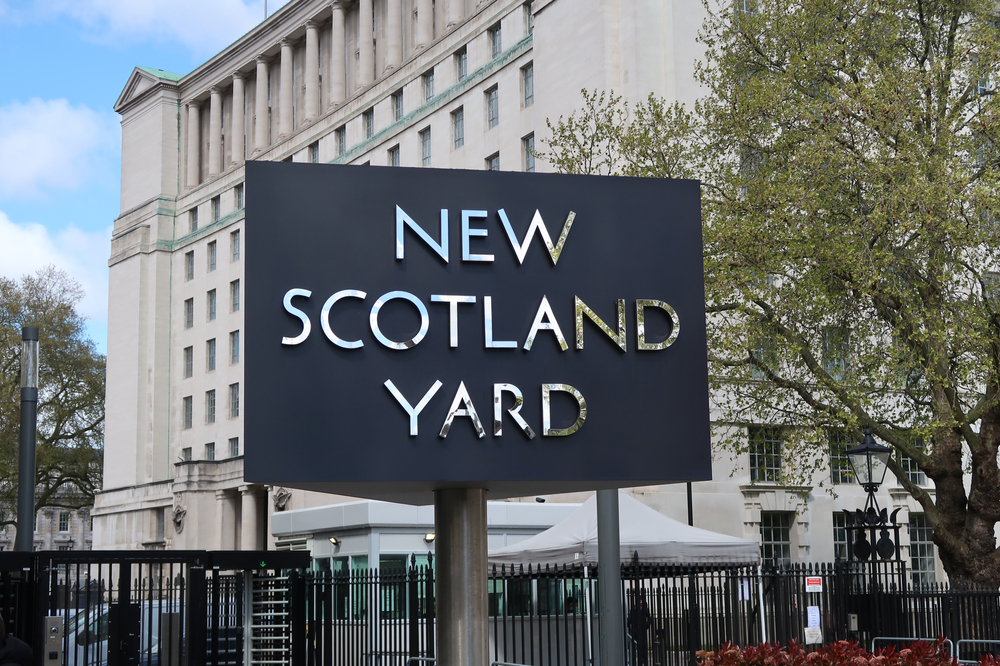 The incident
In May 2013, Dr Konstancja Duff was arrested for obstruction after trying to hand a young, black teenager a Know Your Rights legal advice card during a stop-and-search sweep. She witnessed police stopping and searching black people in the Hackney area of London and was concerned they were being racially profiled. She spoke to the boy in question and tried to hand him a legal advice card but was physically stopped by police grabbing her arm and blocking her way.
In shock, Dr Duff said she acted in the spirit of 'passive resistance' and went limp while being carried by police to their van. At the time the 24-year-old noted officers remarking she was 'a silly little girl', a 'bleeding heart lefty' and 'some sort of socialist.' She was bound in handcuffs and carried to a cell at Stoke Newington station before three female officers cut off her clothes and ripped out her ear piercings.
Sergeant Kurtis Howard who oversaw the custody area at the time ordered the search to show her 'resistance is futile.' The full CCTV clip shows the sergeant in the custody area openly saying, 'bend her arm mate. Tell [th]em to put their back into it. Do I have to come and do it? Oh, well, we need to search her. That's her decision. She's resisting, resistance is futile. By any means necessary. Treat her like a terrorist, I don't care.'
Bound by three female officers in the cell, Dr Duff was pinned down, with her legs tied together and had her clothes cut off with scissors and ear-piercing ripped out. She described how she was stripped completely naked, despite police search policies stating suspects should not be required to remove all their clothes at any one time. She stated the officers touched her breasts and genitals as they claimed they were looking for other piercings.
The searching officers returned to the reception area where a policeman asked, 'didn't find anything untoward on her, ladies?' To which one of the female officers replied, 'a lot of hair. I tried not to look,' as other officers laughed. Another conversation caught on the CCTV footage showed an officer joking, 'you need refumigating' and another asking, 'was she rank?' to which a male officer retorted, 'she is, her clothes stink.'
Two policemen going through Dr Duff's belongings with asked, 'sorry, what's that smell?' and the other replied 'oh, it's her knickers, yeah?' Another female officer returning from the cell can also be heard saying, 'I feel disgusting, I'm going to need a shower.'
These appalling comments came to light in 2021 when CCTV footage from Stoke Newington police station was finally released as part of Dr Duff's civil action against the police claim.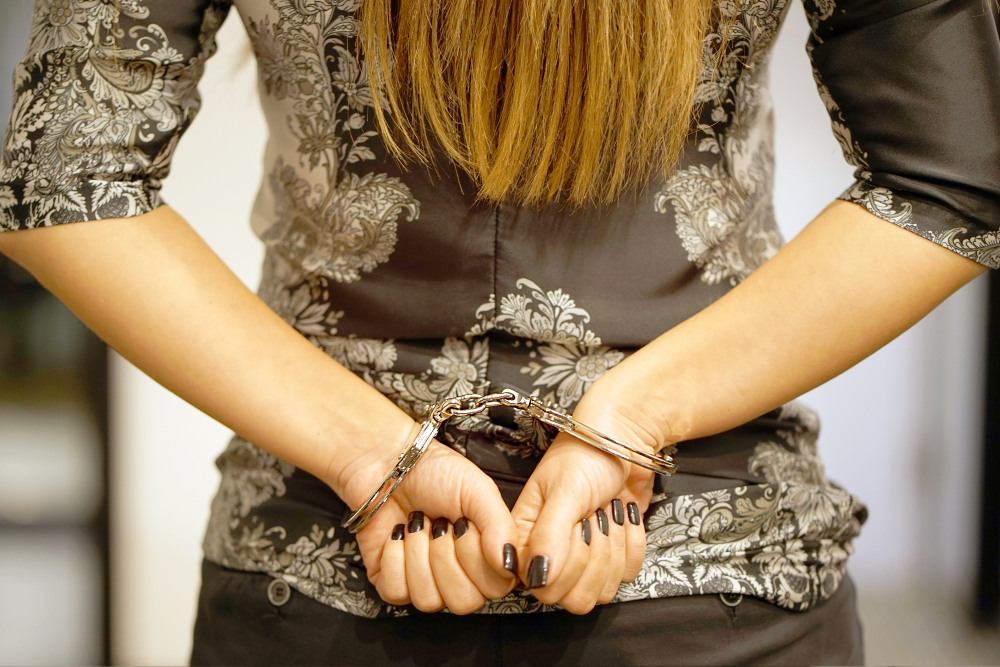 The original case proceedings
Dr Duff was charged with two counts of assaulting a police officer and one charge of obstructing a police officer but was later acquitted of all charges after a trial.
In 2018, the metropolitan police held a misconduct hearing. In the detention log handed by the police, Sgt Howard noted he authorised the strip search because Dr Duff had 'assaulted officers in the execution of their duties', refused 'to tell police her identity', 'may have weapons or other items concealed,' and was 'being obstructive for reasons unknown.'
Maurice Cohen, the panel chairman at the hearing stated there were 'reasonable grounds justifying Sgt Howard's actions in authorising a strip search,' and sergeant Howard was cleared of gross misconduct without evidence.
After she was acquitted of all charges in 2013, Dr Duff proceeded to file a civil action against the police, an eight-year-long pursuit which resulted in an undisclosed settlement and public apology from the metropolitan police. Dr Duff stated that 'for seven years of the complaints process, the police had refused to disclose the CCTV that they had.'
In Dr Duff's first broadcast interview following the settlement and formal apology, she noted 'They hadn't read my rights. That's on the custody record, that they hadn't read my rights' and 'I don't see how stripping me would reveal my identity in any way. Apart from they wanted to soften me up, to intimidate me into telling them my details and to punish me as well for standing up for a young person's rights.'
Knowing your rights
It's unfortunate that this whole experience came about when a woman who understood the rights of a stop and search reached out to help another who was unaware. But it does open the conversation about what your rights are when it comes to stop and searches, being arrested and strip search policies.
Here we'll discuss your legal rights when it comes to all three procedures and what you can do if you have ever experienced gross misconduct or unlawful arrest.
Stop and search procedures
As detailed by Dr Duff herself, there are legal rights in place to protect you when a police officer proceeds to stop and search you. As stated in the police powers to stop and search page on the government website 'a police community support officer (PCSO) must be in uniform when they stop and question you.' However, 'a police officer doesn't always have to be in uniform but if they're not wearing uniform, they must show you their warrant card.'
They might ask your name, what you are doing in the area and where you are going. You do not have to stop or answer these questions. If you do not, and there are no other reasons to suspect you of a crime then your refusal to provide information cannot be used to search or arrest you.
The searching officer must have 'reasonable grounds' to suspect you are either carrying stolen property, illegal drugs, a weapon or other item that could be used to commit a crime.
The only time you can be stopped and searched without 'reasonable grounds' is if a senior police officer has approved the action. This could be if there is suspicion serious violence could take place, you are in a specific location or area, or you're carrying a weapon or have previously used one.
Before a search takes place, police must provide you with the following information: their name and the police station they are attached to, what they expect to find on your person, the reason they want to search you, and that you can have a record of the search. If it's not possible at the time, they must tell you how you can get a copy of this record.
Police officers can ask you to take off your coat, jacket, or gloves. They may also ask you to take off other clothes or items worn for religious reasons. To do so, they must take you out of public view. Any officer removing items other than coats, jackets or gloves must be the same sex as you.
It's important to keep in mind that being stopped and searched is not the same as being arrested. Please note that police powers to stop and search are different in Scotland.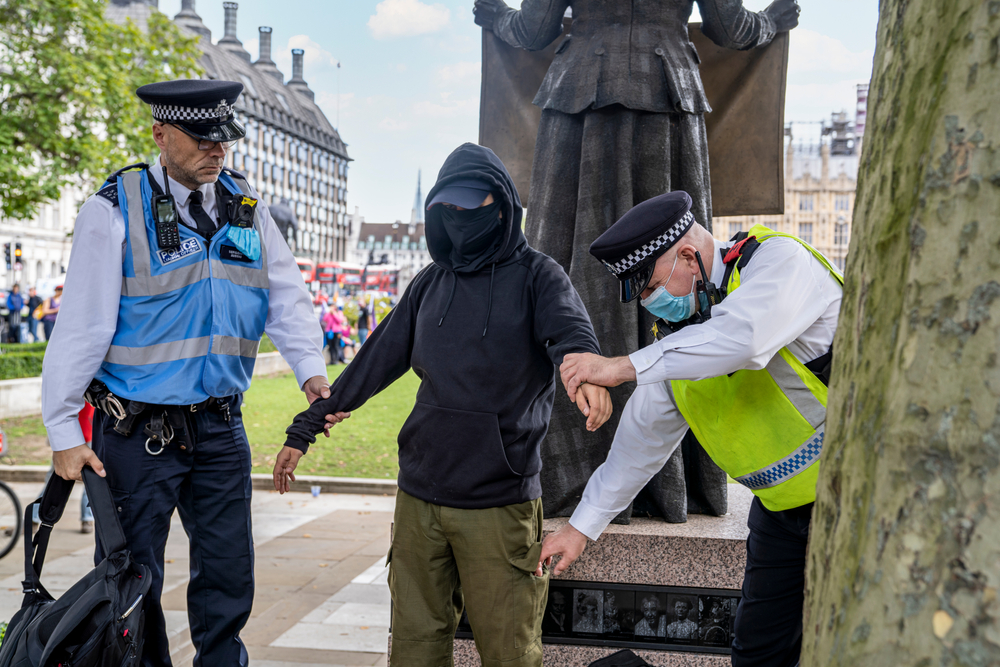 Arresting procedures
Similarly, there are rules to how police conduct an arrest. To arrest you, police must have 'reasonable grounds' to suspect you've been involved in a crime. They can arrest you at any place, at any time, including at home, on the street, your place of work or education.
If you're under 18 years-old they must only arrest you at your school or place of education if it is unavoidable and the must inform the headteacher. They must also contact your parents or guardian as soon as possible after you arrive at a police station.
When arresting you, police must tell you the following: that they are the police, that you are being arrested, the crime they believe you have committed, why it's necessary to arrest you and that you are not free to leave.
As mentioned previously, the police arresting Dr Duff had not read her rights thus breaking these rules of arrest. Whilst being arrested you can be handcuffed and searched. If you become violent or try to escape from custody, the police can use 'reasonable force' as stated in the Police and Criminal Evidence Act 1984 (PACE) codes of practice. Visit our previous post for a guide to your rights with police detention.
This was leveraged against Dr Duff when she acted in 'passive resistance' to the arrest. However, the brutal force and derogatory language used during her strip search was undeniably unjust.
Strip search procedures
When it comes to strip searches, they can only take place if it's considered necessary to remove an item from the detainee they are not allowed. The police officer must have reasonable grounds the detainee has the item concealed.
In Dr Duff's instance there didn't appear to be any reasonable grounds for such strip search and the way in which it was carried out was unlawful. She fought hard to reach the verdict on her civil action against the police claim as she felt 'we are dealing with a real culture of impunity that needs to be challenged.'
Dr Duff continues to advocate for those who are subjected to gross misconduct and police brutality. If you have been subject to such injustices HNK Solicitors can help you make an action against the police claim.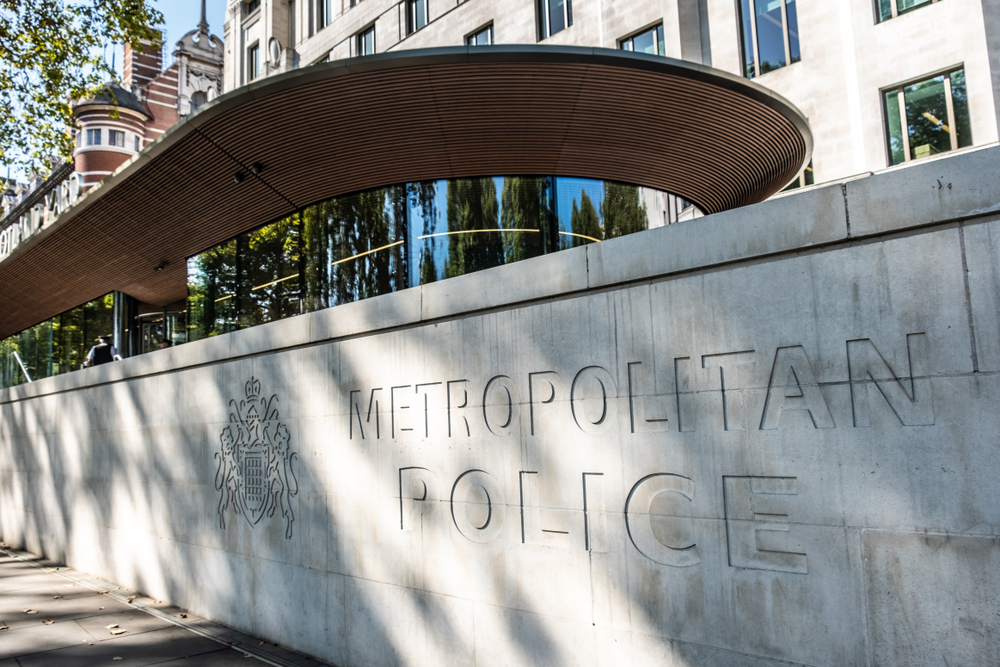 Our professional opinion
Demi Drury, the Head of our Actions Against the Police Department, discusses her professional opinion on this case below.
"This incident is appalling. I commend Dr Duff for going to the media as it is so important the public hear her story. In my experience, a lot of individuals who are mistreated by the police tend not to tell their close family or friends due to embarrassment, so the courage of Dr Duff is admirable.
I think people also need to bear in mind that it is not only the incident Dr Duff had to endure but the stress and anxiety of pursuing legal action due to the police not settling this case for quite some time.
Unfortunately, I wish I could say this was an isolated incident however it seems to me that these types of incidents are becoming a common occurrence, especially in the Metropolitan Police.
My professional experience of the police complaint procedure is that it is bias and not fit for purpose. Many people wait years, like Dr Duff did for an outcome. You have to remember it is officers investigating officers. It is very rare a complaint will be upheld and very common that once we have dealt with a complaint which has not been upheld for a client, we go on to secure damages following the commencement of legal action against the police. The officers involved however are rarely held accountable for their actions and continue to patrol our streets when they are not fit to do so.
 I think the calls for Cressida Dick to stand down as the Commissioner are welcomed. Quite clearly there is a lack of respect and accountability within the Metropolitan police force.
How many reports, deaths and investigations is it going to take for real change to take place? As it stands, I do not think real change is going to come under the direction of Cressida Dick. Reform is needed and has been needed for some time. The recent incidents occurring, and the poor response from the Commissioner shows why she should stand down."
How HNK Solicitors can help your actions against the police claim
We have a highly experienced and dedicated team for action against the police claims. We help clients claim the compensation they deserve when they have suffered from police misconduct or any mistreatment whilst under police custody. This includes unlawful arrests, unlawful strip and search and breaches of conduct.
Our aim is to reclaim justice for those who have been wronged and in return reach compensation settlements for our clients. Please read here to learn more about our Civil Actions Against the Police team or get in contact with us today. We offer free consultations, all you need to do is fill out the form on our website to request a call back. Alternatively, you can call us on 0151 203 1104 or email us at enquiries@hnksolicitors.com.