In 1999, the Macpherson report found that the  Metropolitan Police  was institutionally racist. In the several decades that followed, the police have vehemently gone out of their way to avoid using the term, no doubt to avoid that degree of accountability. While reports released since, and the Race Action Plan designed to tackle discrimination which was launched earlier this year, acknowledge a degree of racism that pervades the police across the country, the measures that have been put in place to promote equal treatment to minorities have fallen woefully short.
The result is the mistreatment of people based on their race by police officers happening all too frequently — a characteristic protected under both the Equality Act 2010 and the Human Rights Act 1998.
Discrimination can take an extensive array of forms. Being singled out by a public officer who is assigned to protect you is a traumatic experience and one that can lead to distrust between you and the police force as a whole. Alongside the psychological toll it takes, physical repercussions can be devastating, ranging from assault to a life cut short at the hands of the police.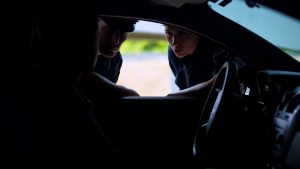 The investigation into Chris Kaba's death
An ongoing investigation is underway into the death of Chris Kaba, who was shot dead by police in September 2022. Mr Kaba was driving his car when the Metropolitan police began their silent pursuit, with no lights or sirens to make Mr Kaba aware that he was being followed. After 15 minutes of being pursued, Mr Kaba took a left turn, prompting an unidentified police officer to exit his vehicle, approach Mr Kaba's car and fire shots through the windshield.
The IOPC investigation into Mr Kaba's death is ongoing. The lead investigator confirmed that while the car that Mr Kaba was driving was suspected to be linked to a crime, Kaba himself was not a suspect.
"We need answers." declared Jefferson Bosela, Mr Kaba's cousin, in a statement issued on behalf of the family. He continued, "the whole of the country – needs to know how something like this could occur? How can a young man, sitting in a car, unarmed, be shot in the head by police in London in 2022?"
Racial profiling in police stop and search
The Covid-19 pandemic saw the government grant police intensified powers to stop and search people they suspected might be guilty of a crime — regardless of an absence of evidence to back up their theory. As a result, the amount of stop and searches conducted across the country rose significantly and by March 2021, their frequency had risen by 24%.
However, they weren't implemented equally across the population. Men aged 15-34 belonging to black, Asian, and minority ethnic groups accounted for 32% of all searches, despite compromising just 2.6% of the population. In London, the disparity was alarmingly evident, as 20,000 young black men were stopped and searched across the city — a quarter of all black 15-24-year-olds living in the city.
The sad reality of stop and search is that it has extremely little impact on crime. An overwhelming 78% of all searches lead to no further action, whereas a mere 8% lead to a conviction. The link between stop and search and criminal activity is further brought into question when the police's own figures show that crime numbers actually fell over the peak of the pandemic, which begs the question, why did officers feel compelled to conduct more stop and searches?
The Gangs Matrix: biased data fuels racist policing rhetoric
The Metropolitan police launched the Gangs Matrix in 2012, a database containing information on suspected gang members in London. While it was designed to tackle criminal activity and deter gang behaviour in the city, the matrix instead discriminates against young black men. The consequences of landing on the list — which includes many innocent individuals who have no ties to gangs or criminal behaviour — can follow them for the rest of their lives.
A report from Amnesty published in 2018 found the Gangs Matrix stigmatised young black men by their music taste or social media persona, leading to them being dramatically overrepresented on the database. As of 2017, 78% of people on the list were black — a figure drastically at odds with the Met's own figures that state just 27% of people responsible for serious youth violence are black.
The Information Commissioner's Office (ICO) conducted its own report that same year and found the list was potentially in breach of data protection laws, as private identifying details were inappropriately shared with other public bodies. The repercussions of having personal data linking individuals to gang activity freely spread from organisation to organisation are dire, as they can impact employment possibilities and damage reputations. Alarmingly, the matrix also failed to distinguish between criminals and victims of crime.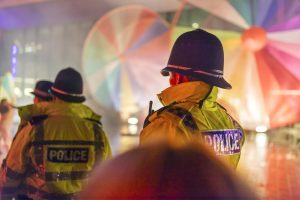 How can I take action against the police?
No matter what form police misconduct may take — whether that's a stop a search violation, wrongful arrest, or assault — it's unacceptable, and you may be entitled to compensation. Your civil liberties and human rights are protected by law. If the police, a public body put in place to protect and serve you, fails to observe your rights, then we can help you make a police complaint.
A complaint must be made directly to the force involved within 12 months of the incident for it to be investigated. While a complaint alone will not result in compensation, it can lead to disciplinary action against the officer involved, which could hopefully prevent someone else from going through what you did. The force may also offer an apology and detail a roadmap to reassure you on how things will change to stop the behaviour from being repeated.
You can also make a civil action claim which may result in compensation.  We strongly recommend you consult a solicitor with expertise in actions against the police, to ensure the best possible outcome.
HNK Solicitors can help you with your civil case against the police
If you believe you have been the victim of police discrimination or misconduct, get in touch with our team of expert civil actions against the police solicitors, and we can help you make a successful claim.
We offer a no-win, no-fee service, so until you receive your compensation, there isn't a penny to pay. To get started we provide a free no-obligation consultation that helps us to find out whether your claim is likely to be awarded compensation.
To begin your claim, get in touch with us via our online contact form, email us at enquiries@hnksolicitors.com or give us a call on 0151 668 0809.