The Guardian recently reported the shocking case where a Metropolitan police officer was accused of more than a dozen offences, including four counts of sexual activity with a girl aged 13 to 15.
PC Hussain Chehab, a serving Metropolitan police officer, was charged last week, the force has said. The offences were said to take place between 2019 and 2021.
Alongside the four charges of sexual activity with a minor, he was also charged with five counts of making indecent photographs/pseudo-photographs of a child, one count of engaging in sexual communication with a child, one count of taking indecent images of children, one count of distributing indecent images of a child and one count of encouraging or assisting in the distribution of indecent images of children.
The officer was arrested in July 2021 and has been suspended from duty since. He was charged last Tuesday, 13th September, and was due to appear at Highbury Magistrates' Court that same afternoon.
Detective Chief Superintendent Caroline Haines, who is in charge of policing for the North Area Command Unit, where PC Chehab was assigned, reportedly said: "We recognise that this news will cause concern within the community, and we have fully engaged with our local partners throughout this investigation."
"We would encourage anyone who has concerns about the actions of any of our officers to report them to us immediately."
The repeated allegations of misconduct by the Metropolitan police force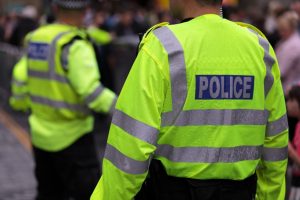 This case is another in a long line of investigations and reports of misconduct by the Metropolitan police force. They have faced repeated backlash in recent years. They have been accused of failing to uncover scandals, including the murder of Sarah Everard by serving officer Wayne Couzens, offensive messages exchanged between a group of officers at Charring Cross police station and the strip-search of a young girl at school while she was menstruating.
This reports led to the resignation of the Commissioner of the Metropolitan police, Cressida Dick, earlier this year, following calls for her to step down. She resigned in February after failing to convince London Mayor Sadiq Khan she could reform the force and decided to boycott a meeting with the mayor to discuss why he thought her plans were inadequate.
Just this week, the BBC reported His Majesty's Inspectorate of Constabulary and Fire & Rescue Services (HMICFRS) has raised serious concerns over the force's performance. They claimed the Met Police is failing in several areas of its work, grading the Met's performance in the way it responds to the public as "inadequate" while finding it "requires improvements" in a range of areas, including investigating crime, protecting vulnerable people and managing offenders.
The Met are currently under two separate reviews, one scrutinising the force's culture and another looking into the career and conduct of police officer Wayne Couzens.
Police reform is desperately needed
Police abuse of power and police misconduct is completely unacceptable. We are outraged at reports such as this, which in recent years seem to have become a more common occurrence. We sincerely hope the appointment of the new Commissioner of the Metropolitan Police, Sir Mark Rowley, will bring about real change and reform.
If you have ever been subject to abuse or misconduct by the police, we understand this can be incredibly distressing, causing long-term effects. However, making a complaint against the police is an important step in taking action and getting the justice you deserve. A civil claim can help you to get compensation for your mistreatment and any further distress you have experienced as a result.
HNK Solicitors are here to help if you need legal support when making a police complaint or if you'd like to take civil action against the police. We have a team of dedicated action against police solicitors who are trained to handle these cases sensitively and will fight to get you the outcome you desire. Contact us today at enquiries@hnksolicitors.com if you'd like to discuss the details of your case.