This week is Sexual Abuse and Sexual Violence Awareness Week (1-7 February). This is a week dedicated to encouraging conversations and campaigning across the UK to take a stance against sexual abuse, symbolising survivors' courage and vulnerability through speaking out against sexual abuse and making their voices heard.
Undoubtedly, Sexual Abuse remains a difficult and sensitive issue, but it is important for people to unite together and realise that they are not alone in their experiences. There are numerous support groups, agencies, organisations and charities dedicated to helping survivors such as RASA Merseyside, which is a local charity to us, but there are many throughout the UK.
Often there is a huge stigma attached, preventing survivors from coming forward and speaking out in fear that they will not be taken seriously.  However, clearly, their personal experiences matter and there should be a clear focus in eliminating distress and providing support to survivors.
Having a designated week enables organisations, charities, schools, businesses, community groups and individuals to all join in one big conversation to raise awareness of the issues around sexual abuse and sexual violence and open up a greater breadth of conversation. Here is how you can get involved with sexual abuse and sexual violence awareness week.
How to get involved
Join our HNK team and add your voice to thousands of people across the UK saying #itsnotok.
You can join the conversation on social media using #itsnotok and follow @itsnotok2021 to show your support. You can even add the #itsnotok Facebook cover and Twitter banner to your profile to show your support.
Alternatively, how about organising your own event? This year will most likely consist of virtual events but we are sure you can get creative. You can also participate in social media conversations and involve your friends and family.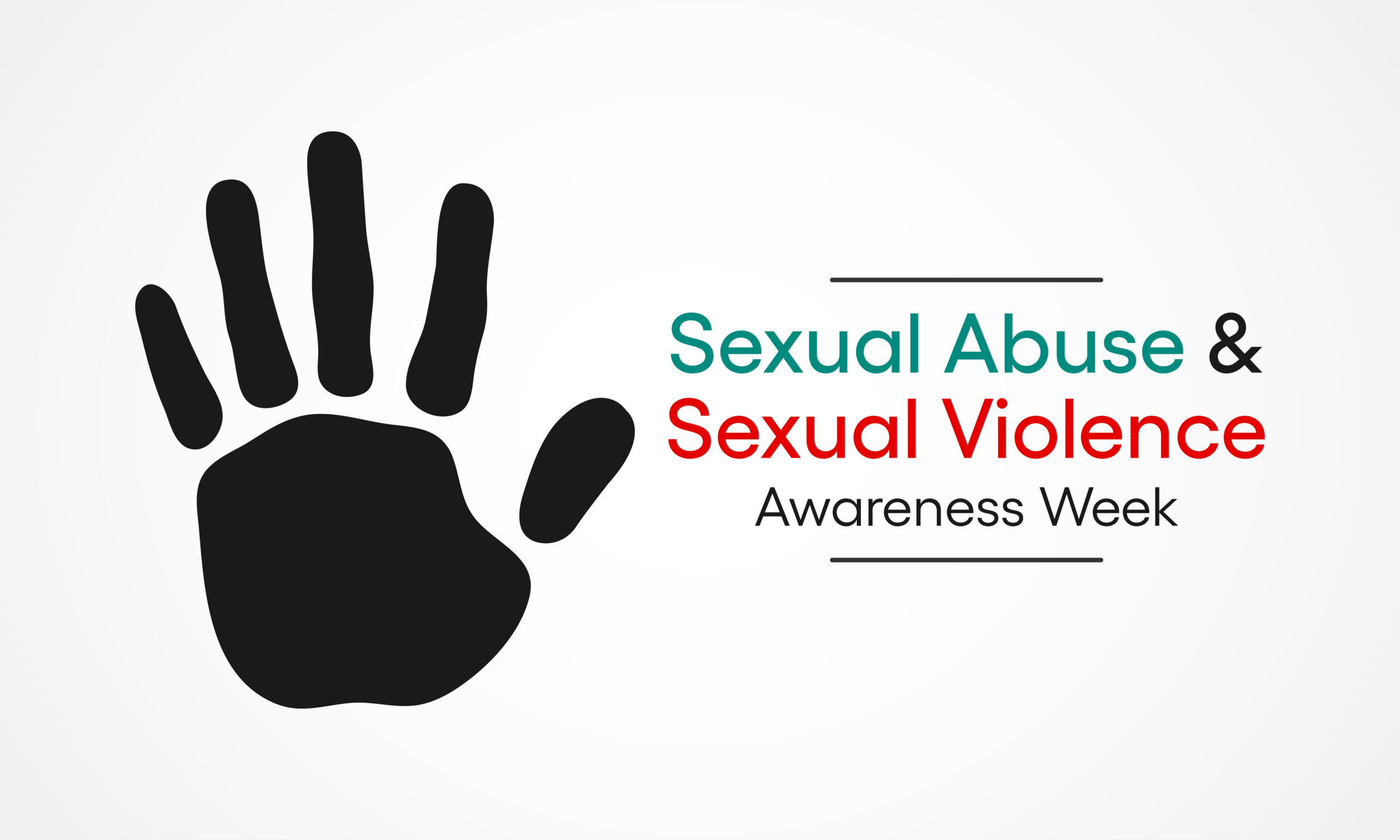 Organisations that can help
The NHS can provide help for those after they have suffered sexual assault or sexual violence. Sexual assault referral centres (SARCs) offer medical, practical and emotional support. They have specially trained doctors, nurses and support workers who can care for you. The NHS website has a function where you can search for your nearest sexual assault referral centre. You can still get help from a SARC during the coronavirus outbreak.
If you are being abused there are numbers below for organisations who can help. However, if you are in danger, always call 999 to get help.
Specialist help and support is available from the following helplines:
Survivors' Trust helpline: 0808 801 0818
National Domestic Violence Helpline 0808 2000 247
National Child Abuse helpline 0808 800 5000.
Getting the help you need after suffering sexual abuse
For many victims of sexual abuse, coming forward and talking about what they have been through and standing up to the perpetrator can be an intimidating prospect. Survivors should not suffer in silence or live-in fear, isolation or judgement. For long periods of time, victims have sometimes been subjected to domestic abuse, which unfortunately becomes the norm for them when this obviously should not be the case.
Many victims of sexual abuse are unaware that they can claim compensation for their suffering. We understand that no amount of compensation will ever take away the pain and suffering you endured, but it can help you to begin to move forward and look to the future.
HNK Solicitors can help if you make a sexual abuse compensation claim
We understand the sensitive nature of these cases and urge males and females who have been subjected to such abuse to come forward, to receive any help they need and get the justice they deserve. HNK Solicitors have a team of experienced solicitors who specialise in dealing with sexual abuse and sexual violence cases. We know people can find it difficult to talk about what happened to them that's why all our solicitors are highly trained to handle each case-sensitively, with care and discretion.
For more information, visit our sexual abuse compensation page, or to arrange a free consultation get in touch with our specialist team on 0151 203 1104 or email us at enquiries@hnksolicitors.com.