If you are stopped by the police and searched, the officers are required by law to follow a particular set of rules and observe your rights. If they fail to do so, the search is unlawful, and you could be entitled to compensation. Becoming aware of your police stop and search rights can potentially protect you from mistreatment and empower you to seek justice should the police fail to act in line with the law.
When can police conduct a stop and search?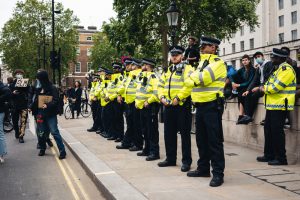 In England and Wales, the Police and Criminal Evidence Act 1984 gives police officers the right to stop and search a person or a vehicle if they have genuine and reasonable grounds to suspect:
Someone is carrying illegal drugs
An individual is in possession of a weapon
Someone is carrying stolen property
A person has an item on their person that was used to commit a crime
Police can only detain you for however long it takes to perform the search – and it should be as quick as possible.
If an officer stops you, they must give you their name and police station they are attached to. They need to make it clear why you were stopped, and what they expect to uncover with their search. Finally, your police stop and search rights dictate that they must make a record of their search, which you can later gain access to.
What is a section 60 order?
Under particular circumstances, police can carry out a stop and search without having any reasonable grounds to suspect criminal activity. A section 60 order is restricted to a set area, and they usually follow a violent incident.
For a section 60 order to be authorised by a police force, officers must believe that serious violence may take place, and that a stop and search could realistically prevent that from happening. Your police stop and search rights unfortunately don't dictate that police must tell you when a section 60 order is in place. They also do not need any suspicion that you're carrying drugs, a weapon, or stolen property to search you.
We can assess whether the section 60 has been put in place lawfully and whether you were actually stopped and searched within the time permitted for the section 60 and the location prescribed.
Is there a controversy surrounding police stop and search rights?
To date, there isn't much evidence to suggest that stops and searches deter and reduce crime. From 2008 to 2011, the number of stops and searches performed in London drastically increased as part of Operation Blunt 2, an attempt to lower knife crime in the capital. No discernible reduction in crime was recorded.
Furthermore, there are numerous allegations that ethnic minorities are unfairly targeted. In 2020, 18,000 searches were carried out in London, and one-quarter of the people searched were black. Only four per cent of searches actually led to an arrest. On average, black people are four times more likely to be stopped and searched in the city.
Earlier this year, allegations were levelled against the Metropolitan police that their officers were unfairly targeting protestors. On weekends when demonstrations took place, there was over a 20% increase in stops and searches.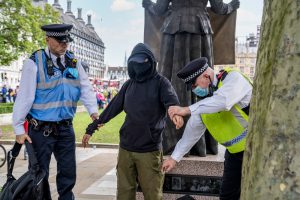 What are my police stop and search rights?
Except for in the case of a section 60 order, police must have honest and reasonable grounds to suspect you of committing a crime to stop you. If you are stopped, you are not obliged to give information to the officer however this could raise suspicion. You cannot be stopped because of your:
Gender
Race
Sexual orientation
Age
Disability
Religion
Language
How you dress
Previous criminal record
In terms of the search itself, officers can put their hands in your headgear, shoes and socks, and also ask you to turn out your pockets. They may pat you down as part of their check.
While they can ask you to remove your gloves and coat, they crucially cannot ask you to remove anything else, especially religious clothing. If an officer wants you to remove any other items of clothing, they need to take you to a private place, out of public view, and you must be searched by someone of the same gender out of sight of someone of the opposite gender.
The police stop and search rights dictate that you have the right to record someone being stopped and searched. However, you cannot get in the way, or you may face consequences.
Can you claim compensation for a violation of your police stop and search rights?
If you were stopped by the police and the officer did not have honest and reasonable grounds to suspect you of possessing an item you shouldn't, you may be entitled to compensation.. Furthermore, if you believe an officer discriminated against you, that's unacceptable conduct, and you could make a claim.
To start your claim, you can make a complaint to the police force that mistreated you within one year of the incident. The complaint should trigger an investigation into the officer that mistreated you. Your complaint should be in writing, detailing the officer involved, your full name, contact information, and allegation.
Making a police complaint can be highly complicated and tricky. Unfortunately, police forces are often quick to deny allegations. Therefore, we highly recommend consulting a solicitor who can explain your options.
If you're police stop and search rights weren't observed, we can help you claim compensation
At HNK Solicitors, we have a team of expert police and civil liberties solicitors who can help you make a successful claim. We have dealt with hundreds of complaints about the police and helped innocent victims get the compensation they deserve.
If you believe you have been the victim of an unlawful stop and search, get in touch with us today, and we can get started on your case. We offer a no-win, no-fee service, so until you get your compensation, you don't have to pay a penny. We also offer a free consultation to find out if you're likely to have a successful claim.
To begin your claim, get in touch with us via our online contact form, email us at enquiries@hnksolicitors.com or give us a call on 0151 668 0809.