Police officers are granted substantial powers to enable them to carry out their duties. It is vital that they use these powers responsibly and with care. When police officers fail to live up to the responsibilities and expectations of their role, the impact on those affected can be significant.
Police misconduct can lead to a range of damaging outcomes, from physical injury to emotional distress and reputational damage. In more extreme cases, the consequences can be long-lasting and severe.
In this post, we'll discuss what constitutes police misconduct. We'll consider the difference between police misconduct in general and more severe cases, which are referred to as police gross misconduct. Finally, we'll discuss the steps you can take if you've been a victim of police misconduct, including pursuing a civil action against the police.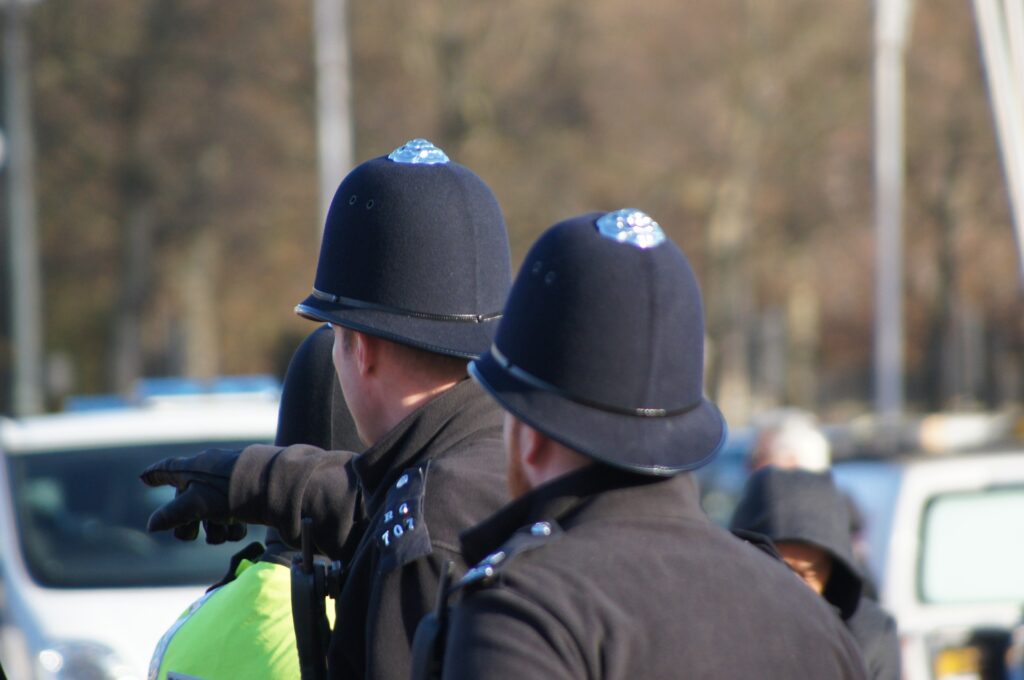 What is police misconduct?
Police misconduct is a general term that can refer to a range of different issues. Broadly, it describes the failure of the police to meet the standards expected of them. This can happen in a variety of ways – see below for some specific examples.
The standards police officers must adhere to are formally established in the Standards of Professional Behaviour, as specified by the Police (Conduct) Regulations 2020. According to the Home Office's guidance, these standards are "a statement of the expectations that the police and the public have of how police officers should behave." Their purpose is to "enable everybody to know what type of conduct by a police officer is acceptable and what is unacceptable."
There are ten specific standards, as follows:
Honesty and integrity
Authority, respect and courtesy
Equality and diversity
Use of force
Orders and instructions
Duties and responsibilities
Confidentiality
Fitness for duty
Discreditable conduct
Challenging and reporting improper conduct
Many of these are quite clear. For instance, "honesty and integrity" indicates that police officers must be truthful and not, as the regulation itself states, "abuse their position". Similarly, "equality and diversity" means that officers must not discriminate unfairly or unlawfully.
Others are a little more complicated. In fact, it may be difficult for you to be sure whether your treatment by the police was an example of police misconduct or not.
If you have had a negative experience with the police but are not sure if it constitutes misconduct, it can be helpful to consult a solicitor with experience in police misconduct cases. This is particularly important if you have suffered some significant negative consequences from the incident – see below for some examples.
Here at HNK, our expert team has extensive experience in helping victims of police misconduct to seek redress. Read on below to find out how we can help you.
The consequences of police misconduct
It is helpful to have a basic understanding of the standards of police behaviour outlined above. This is because the consequences of these standards not being met can be profound.
Ultimately, it's important to know what you can expect from police officers, and what behaviour merits a formal complaint – or even a civil action against the police.
Specific examples of what police misconduct looks like in practice include:
Wrongful arrest
Unlawful stop and search
Trespass to property
Breach of data protection
Excessive force
Discrimination under the equality act
Even from these few examples, it is clear that the impact on the victim can be enormous.
The fallout of police misconduct can include:
Physical injury
Emotional distress
Loss of earnings
Reputational damage
Given the severity of these various impacts, it is vital that victims of police misconduct take steps to seek redress. We'll discuss below the various steps you can take to receive appropriate acknowledgment or compensation for police misconduct. But first, let's consider what might constitute police gross misconduct.
What is police gross misconduct?
The difference between misconduct and gross misconduct is clearly and helpfully defined in the Home Office's guidance on police officer misconduct.
Essentially, gross misconduct is a breach of the standards of police behaviour (outlined above) that would justify the dismissal of the officer responsible. This does not mean that any officer found to have committed gross misconduct will be dismissed; it simply means that a dismissal would be justified by their actions.
Thus, gross misconduct refers to more extreme cases, where the impact of the officer's behaviour may have been particularly severe. Understandably, such cases can result in higher compensation being awarded to the victim.
Complaining to the police about misconduct
If you think you have been a victim of police misconduct, you can complain directly to the police force in question.
Many police forces have pages on their websites that allow you to submit a complaint. You can easily locate the relevant page for your local force using the Independent Office for Police Conduct (IOPC) website. This website also provides useful guidance on what you can expect from making a complaint.
Depending on the nature of the complaint, it may be dealt with directly by the force in question ("local resolution"). More serious incidents must be referred to the IOPC for investigation.
There are various possible outcomes to your complaint. You may receive a formal apology and acknowledgement of responsibility from the police, for example. Data that had been collected about you (such as DNA) may be destroyed. A complaint can also ensure that the police force amends its procedures going forward. This can help to improve policing practices and keep your community safer.
Unfortunately, whatever the outcome, you will not receive any compensation. In order to receive compensation for police misconduct, you will need to pursue a civil action against the police. Read on below to find out more.
Pursuing civil action against the police
If you have experienced one of the negative outcomes mentioned above as a result of police misconduct, you should consider pursuing a civil action against the police in order to seek compensation.
Compensation can be awarded in order to offset financial losses or medical costs, or simply to acknowledge physical or emotional damages caused.
Obviously, in cases of police gross misconduct, it is particularly important that those affected consider seeking compensation. Regardless of any specific costs you have incurred as a result of the incident, receiving compensation can be an important way of moving on from the trauma that misconduct can inflict, especially in more serious cases.
HNK can support your civil action against the police
If you have been a victim of police misconduct and are considering pursuing a compensation claim, it is important that you seek legal advice. A knowledgeable solicitor will be able to provide tailored support in assessing a potential claim and advising you on the best steps to take.
Here at HNK, we have helped a wide range of clients obtain compensation as a result of police misconduct. As a result, we not only have an in-depth knowledge of the regulations involved, but also an appreciation for the difficulties and challenges that victims of police misconduct can face.
We provide free consultations to help you decide if you have a valid claim. If we think you are entitled to compensation, we can offer to take up your case on a no-win, no-fee basis. Simply fill out the form on our website to request a call back. Alternatively, call us on 0151 203 1104 or email us at enquiries@hnksolicitors.com.