Three out of four rape and sexual assault victims say their mental health was harmed during the police investigation, according to recent research.
A survey was conducted as part of the government-funded programme called Operation Soteria Bluestone, based on 2000 rape and sexual assault survivors across England and Wales.
The results show 75% of respondents said they were negatively impacted by what the police did or didn't do in their case. As many as 42% did not always feel believed, while 56% said they are unlikely to report a rape again.
Only a quarter (26%) of respondents felt officers understood what it was like for them, and almost a third (31%) did not feel safe with officers. Sadly, just 37% said police made them feel like they mattered.
Some respondents said the perpetrator continued to harm them because police didn't take their report seriously. Others say they wish they hadn't contacted the police at all.
"I am more afraid of the police than being raped again," said one survivor.
One stated that their rapist is a serving armed police officer who has never been arrested or suspended.
Another said: "I would rather be assaulted 1000 times over than go through the police process again."
1,968 survivors who had interacted with the police after their assault or rape took part in the anonymous survey between 16 January and 30 June. A further 190 survivors shared why they chose not to make a police report.
Although some survivors said officers had protected them and treated them kindly, many did not have the same experience, stating these officers were "sadly" a minority.
In addition to the 75% of respondents who said their mental health deteriorated due to the police investigation, 55% said their physical health decreased, 41% said their personal safety declined, and 54% said their trust in police was minimised due to the police experience.
One participant even said that seeing a police car now triggers a panic attack.
Professor Katrin Hohl, a professor of criminology and criminal justice at the City, University of London, led the research and described the results as "sobering".
She said the survey "Evidences the tremendous harm poor policing has caused to many rape and sexual assault providers."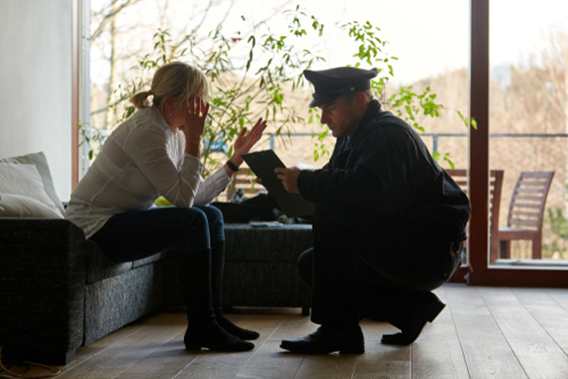 Change is needed in the way rape and sexual assault victims and their cases are handled 
Operation Soteria Bluestone is led by the National Police Chiefs Council and funded by the Home Office. It is a research programme developed to try to improve the judicial process for victims of rape and other sexual offences.
It came about after the publication of the Government's End-to-End Rape Review Report on Findings and Actions in June 2021. Ministers apologised for failing victims of sexual offences and committed to develop a new national operating model for the investigation and prosecution of rape by June 2023. The Home Office pledged to increase the number of rape cases ending in conviction.
Worryingly, over half of respondents said they were unlikely to report a rape to the police again, meaning an already underreported crime has even less chance of getting to conviction. Statistics from Rape Crisis England and Wales found that most survivors don't report it to the police. They found 5 in 6 women who are raped don't report it, and 4 in 5 men don't either.
Rape Crisis found that 1 in 4 women (6.54 million in total) and 1 in 18 men (1.34 million in total) have been raped or sexually assaulted as an adult, and 1 in 6 children have been sexually abused. They also found that less than 2 in 100 rapes recorded by police in 2022 resulted in a charge that same year, let alone a conviction.
Figures show that around 798,000 women and 275,000 men were raped or sexually assaulted in the year ending March 2022, yet only 67,169 rapes were actually recorded last year, which is just 6% of the 67,169 rapes recorded by police in 2022, just 1,276 resulted in charges by the end of the year, which is only 1.9% of cases.
Rape prosecutions have fallen by 70%
Last year, it was reported that over the previous four years, rape prosecutions in England and Wales have fallen by 70%. There are several reasons for this outlined in a BBC report, including problems with gathering evidence, which can make some victims withdraw their complaints as they can't face the unwarranted intrusion into their privacy when asked to hand over things like their phones, the length of time it takes for cases to conclude, with many victims saying that if they had known how long their case would take they would "not have brought the case to the police's attention in the first place."
The CPS has also been bringing fewer rape prosecutions over the past few years, in part down to fewer referrals by police. This is thought, in part, to be a reaction to a fall in the number of successful convictions. It was revealed in 2019 that the CPS had a secret conviction rate target, which had been introduced in 2016, that 60% of rape cases should end in conviction. Some suggested this could have led prosecutors to drop weaker or more challenging cases.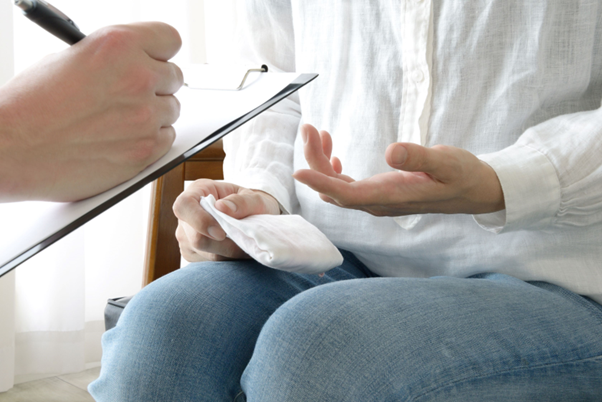 Making a criminal injuries claim for compensation after sexual assault or rape 
If you have experienced sexual assault, abuse or rape, you have the right to claim compensation. We understand how difficult suffering such a crime is, and no amount of compensation could ever compensate you for the trauma suffered, but it can go some way to helping you get the help you need and rebuild your life after such a traumatic experience.
You can make a claim to the Criminal Injuries Compensation Authority (CICA), which provides compensation to victims of violent crime in England and Wales.
HNK Solicitors has a team of dedicated criminal injuries solicitors who have years of experience dealing with applications to the CICA. We deal with applications from the outset to conclusion, assisting our clients every step of the way, providing the support they need at such a difficult time. If we believe that the CICA decisions are incorrect, we can deal with the necessary review application on behalf of our clients.
We understand that talking about what happened and going through the process of claiming compensation can be difficult, but we are here to help and are trained to handle these cases sensitively, with care and consideration. Get in touch with our team today to arrange a free consultation, and we may even be able to take on your case on a no-win, no-fee basis.
Why don't women want to go to the police?
After the recent reports of women accusing actor and comedian Russell Brand of rape and sexual assault, some have questioned why the women didn't go to the police. Sunday Times journalist Rosamund Urwin, part of the team investigating the allegations, told the BBC that going to the media is not an easy choice but, for some victims, it is a "preferable option". Urwin emphasises how there have been many stories "about why women don't have faith in the criminal justice system to get justice."
Caroline Nokes, chair of the Commons Women and Equalities Committee, stated how women reporting serious sexual assaults can ace intense scrutiny and cultural bias. She told BBC Breakfast that since the Russell Brand investigation was published, many have been "questioning the veracity of the women's claims, challenging them over their own behaviours, questioning why it took so long for them to come forward." But this is "classic victim blaming and shaming" behaviour, she pointed out, and acts as a deterrent to many vulnerable victims who are afraid of what people may say to them if they come forward.
Ms Nokes went on to say that it's difficult for women to be "encouraged and empowered" to report crimes "when we have the Metropolitan Police themselves hanging under a cloud." Recent high-profile cases of rapes by serving Metropolitan Police officers have shaken trust in the force.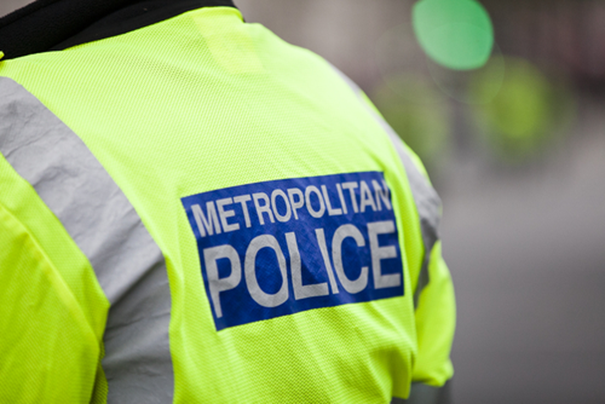 Officer Dave Carrick was sentenced to 36 life sentences earlier this year for violent and degrading sexual offences against women, and Metropolitan police officer Wayne Couzens was found guilty of the rape and murder of Sarah Everard in 2021 and sentenced to life imprisonment more recently has been sentenced to a further 19 months for indecent assault. Just last year, the police watchdog also found that inadequate vetting has allowed thousands of potentially dangerous officers to serve in police forces across England and Wales.
Stories like these have become much more commonplace in recent years, so it's little wonder many are too afraid to go to the police. Distrust in the police force is at an all-time high, and this most recent survey proves as much. The police are supposed to be there to help you in your time of need, but for many, they're just another source of pain and worry.
If you have ever been mistreated by the police, or you feel they have not handled your case correctly, you can make a complaint to the relevant police force. The complaint must be made in writing and detail the name of the police officer(s) involved within 12 months of the time of the incident.
HNK Solicitors can help you claim compensation for police misconduct
You can also make a civil claim against the police to get compensation for your mistreatment. We have a team of dedicated action against police solicitors who have helped thousands of clients secure compensation for police misconduct. They have specialist knowledge in this area, so can help provide advice and support and fight to get the compensation you deserve. We want to get you the outcome you desire, whether this be a formal apology, disciplinary action against the officer(s) involved and compensation for your mistreatment.
We understand this process can be challenging, but we are here to help every step of the way, guiding you through the process. Get in touch with our civil action against the police solicitors today by calling us on 0151 271 5387 or emailing us at enquiries@hnksolicitors.com. Alternatively, you can fill in our online claim form on our action against the police page to get your claim started today.