HNK Solicitors has a specialist action against the police case handling team, with experience in successfully handling hundreds of claims against the police. We help our clients reach settlements in a variety of cases, including unlawful arrest, mistreatment and misconduct claims, and illegal stop and search incidents.
In October 2019, a client who will be referred to as 'SA' approached HNK Solicitors to act on their behalf, as he and a friend had been unlawfully stopped and searched by the Met police. The following January, his friend who will be referred to as 'K' approached us to represent him also. We accepted their cases on a no-win, no-fee basis, and the case was handled by our solicitor, Vivien Lee. We successfully obtained £62,000 in compensation and legal costs for our clients.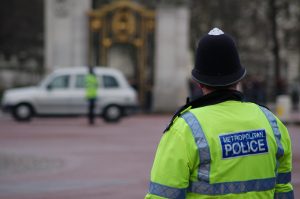 Background
On the afternoon of the 21st of October, 2019, SA was driving along Brewery Road with K in the passenger seat. An unmarked Met police car obstructed their route, and officers instructed them to get out of the car. They obliged and were subsequently placed in handcuffs by Met police. The officers stated that SA and K were detained for a stop and search under Section 23 of the Misuse of Drugs Act 1971.
The officers informed SA that his car had been seen taking a circuitous route in an area known for drug dealing and gang violence. Before SA could finish explaining to the police that he had received a phone call that rendered their journey unnecessary, causing him to turn his car around, the officer interrupted him.
SA and K were both searched and nothing was found. The officers removed their handcuffs, and the pair were allowed to leave.
The Law
Under Section 23 of the Misuse of Drugs Act 1971, a police officer may search someone if they have reasonable grounds for suspecting that they are in possession of a controlled drug.
Under Section 1 of the Police and Criminal Evidence Act 1984 ("PACE"), the searching officers must inform the person they are searching of their name, the police station they are stationed at, the object of the search, with what grounds they are conducting their search, and finally their right to a copy of the record of the search.
If an officer doesn't provide this information before conducting a search, or if they do not have reasonable grounds for suspecting possession of a controlled substance, the search is rendered unlawful.
The Claim
In October 2019, SA approached HNK to act on his behalf. Three months later, K contacted HNK. Both claims were accepted on a no-win, no-fee basis and handled by our solicitor Vivian Lee.
On behalf of SA, HNK claimed damages for false imprisonment, trespass to the person, trespass to the property and personal injury. On behalf of K, HNK claimed false imprisonment and trespass to the person. 
A letter of claim was served to the Commissioner of the Metropolitan Police, and a response was received, denying liability.
The defendant's officers stated they had reasonable grounds for a stop and search for the following reasons:
SA's seat was extremely reclined – allegedly a tactic used by drug dealers to avoid identification

The vehicle smelt like cannabis

Cannabis residue was visible in the footwell

SA was driving in a circular and repetitive route

The area they were driving through is well known for gang violence and drug dealing
However, Vivien did not find these to be reasonable grounds for a stop and search as:
It is not uncommon for road users to turn their vehicle around and travel in the same direction

The searching officer made no reference to how reclined SA's seat was, and the body-worn video footage clearly shows that it was not extremely reclined. The claim was made in retrospect to the search to justify the officer's unlawful actions.

The body-worn footage does not show any cannabis residue in the car, nor does it show the officers making any reference to the sight or smell of cannabis. Any reference to the smell and presence of cannabis was made in retrospect to justify the illegal search.

It is not possible for any officer to form reasonable grounds to stop K and SA and search them and their vehicle due to them driving in a specific area and turning the car around.
The Outcome
The Commissioner of the Metropolitan Police refused to accept SA and K's offers and did not put forward any other settlement offers. Subsequently, a court date was arranged.
A month before the trial date, the commissioner accepted both offers, and SA and K were awarded £62,000 in damages, and their legal costs were paid in full.
HNK Solicitors can help you take action against the police if you were the victim of police misconduct
If you believe you were unlawfully stopped and searched or wrongly arrested, HNK can help you make a claim against the police. Visit our Actions Against the Police page to find out more about how we can help you get the compensation you deserve. Alternatively, fill in our online contact form, give us a call on 0151 668 0816 or email us at enquiries@hnksolicitors.com.