HNK Solicitors understand how important it is for your private information to stay private. Whether you're giving sensitive data to your employer, a private company, or the police, you expect them to take the utmost care to protect the information. However, sometimes the data is misused, lost, stolen or inaccurately recorded, with wide-reaching consequences. We specialise in data protection claims and have years of experience successfully winning compensation for our clients.
In February this year, a client approached HNK for help to pursue a data protection breach claim after incorrect data entry led to their dismissal from their job. We fought on behalf of the claimant to get them the compensation they deserve on a no-win, no-fee basis, and the case was handled by Brian Higgs, HNK Director.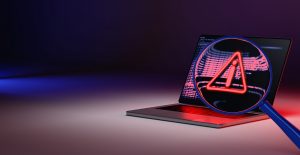 The case
The claimant, referred to as 'SJ', attended a hearing at Blackpool Magistrates Court earlier this year after being charged following an altercation. SJ entered a not guilty plea, and subsequently, the case was dismissed.
Two years later, SJ successfully applied for a job which required a DBS check as part of their hiring process. As SJ had no criminal convictions, they weren't concerned and began training for the new role. However, their training was put on hold when their employer received the DBS results, which stated that SJ had a criminal conviction.
SJ discovered that their not guilty plea from two years prior had been inaccurately entered into the court records, suggesting they pleaded guilty. SJ's training couldn't resume until the court records were updated. By the time the court rectified its mistake, the role was no longer available, and SJ had to find another job.
Data protection law
The Data Protection Act 2018 and the UK General Data Protection Regulation (GDPR) are clear on the requirements and expectations set for organisations that store or process personal data. Part of the requirements is an obligation to guarantee all personal data is processed and handled in a manner that ensures appropriate security of personal data, using appropriate technical or organisational measures. This includes protection against unauthorised or unlawful processing and accidental loss, destruction, or damage.
Any failure to adhere to this obligation or any other data protection obligations entitles those affected to claim compensation for any distress, inconvenience or financial hardships suffered as a direct result of the data breach. As in this case, it was a breach of data protection due to the claimant's data not being stored correctly, they got HNK's help to claim compensation.
The data protection claim
HNK Solicitors claimed damages for breaches of legal obligations under the Data Protection Act 2018, the GDPR, a breach of confidence and misuse of private information.
A letter of claim was served to the defendant. While the defendant accepted the incident occurred, they referred to the matter as a complaint and made an ex – gratia payment of £300.
Brian Higgs reviewed the response and advised SJ to challenge their offer and put forward the following submissions:
The case was not a complaint but more so a formal civil claim under the applicable law, DPA 18 and GDPR.
The personal data wrongly recorded was not minor and/or insignificant and far exceed the required de minimus threshold, which gave rise to a claim for compensation.
The defendant's actions caused SJ significant levels of distress, financial worry, and inconvenience, supported where necessary with appropriate case law.
Alongside the submissions, Higgs advised SJ to put forward an offer to resolve the claim at this early stage without the need to commence litigation.
In response to our submissions, the defendant made SJ a settlement offer. After negotiation, a full and final settlement, inclusive of legal fees, was agreed in the sum £7,698.96.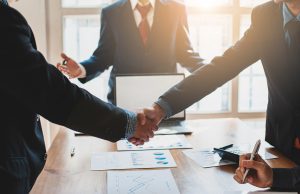 Get in touch with HNK Solicitors and we can help with your data protection breach claim
HNK Solicitors are specialists in making claims for data protection breaches. If your personal data has been inaccurately processed, lost, tampered with or exposed to an unauthorised party, get in touch with our Data Protection team today. We offer a no-win, no-fee service, so you won't pay a penny until you've received your compensation. Fill in our contact form, give us a call on 0151 668 0816, or email us at enquiries@hnksolicitors.com to arrange a free consultation with one of our experts.