Organisations and individuals that have access to your private data have a legal responsibility to protect it, and subsequently yourself, from harm. If your data is lost, leaked, stolen, inaccurately recorded, or tampered with, it can cause untold emotional and financial suffering.
HNK has a team of solicitors that are experts in data breach claims, with years of experience in successfully obtaining compensation for people whose data has been unlawfully managed.
In March 2021, a client who will be referred to as "HW" approached HNK to act on their behalf in pursuing a data protection claim against Bury Council after their sensitive and private information was sent to the wrong address. We accepted their case on a no-win, no-fee basis, and our solicitor Dan Higham represented them. He successfully obtained £1500 in compensation on behalf of HW.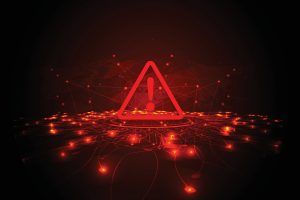 The case
Our client, HW, receives a Review Child Protection Conference Report monthly from Bury Council. The report contains highly sensitive and identifying data, including HW's full name, address, date of birth, NHS number, ethnicity, disabilities, children's school, religion, family history, details of significant life events, and safety concerns. It also explains why the report is necessary.
A social worker contacted HW in early March last year to inform them that the council had sent the report to another family.
Data protection legislation
The Data Protection Act 2018 and the General Data Protection Regulation impose some of the strictest and most extensive measures on organisations that store or process personal data. Personal data must be processed in a secure manner, that protects it against unauthorised or unlawful processing and accidental loss, destruction or damage.
Any breach of data protection obligations entitles those affected to claim compensation for the distress and inconvenience suffered as a direct result of the data breach.
The claim
HW approached HNK in March 2021 and instructed us to act on their behalf. We claimed damages for breaches of legal obligations under the Data Protection Act 2018, the General Data Protection Regulation, a breach of confidence and misuse of private information. 
A letter of claim was served to the defendant, Bury Council. In response, the Council admitted liability for what happened but denied that the incident had caused any loss or damage to HW. 
Dan Higham reviewed the response and subsequently advised HW to challenge their denial and submit a settlement offer. The submissions they put forward were:
Significant, private and confidential data was exposed, entitled HW to claim compensation

Bury Council, without permission or consent, exposed HW's personal data and lost control of it

HW's personal data is in the public domain and could potentially be used against them 

The defendant failed to provide adequate security to protect HW's private data, which is a breach of the Data Protection Act 2018 and the General Data Protection Regulation 

HW had a reasonable expectation of privacy which the Council misused when it sent their private data to an unknown third party without permission or consent.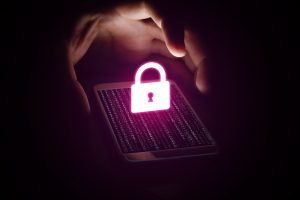 The outcome
The Council responded to the submissions and made HW a settlement offer. Negotiations took place, and ultimately, HW received £1500 in compensation and payment of legal fees.
Get in touch with HNK Solicitors and we can help you with your data protection claim
If you were the victim of a data protection breach, and your personal and private information was exposed, lost or insecurely held, we can help you claim compensation. Contact our Data Protection department to see if we can assist you with obtaining compensation on your behalf. Fill in our online contact form, give us a call on 0151 668 0816 or email us at enquiries@hnksolicitors.com.