Former Met police officer Bradley Francis was jailed earlier this month after stealing £1500 from a station safe. Francis received a ten-month sentence for taking the money and was ordered to pay £1500 in compensation.
He took the cash from Stoke Newington's police station in East London back in April in order to pay off credit card debts.
After delivering Francis' sentence, Judge Martin Griffith stated: "the public have to have confidence that the police will apply the law to themselves and not consider themselves above the law."
When Francis learnt that he would likely face charges for his theft, he resigned from the force. Prior to his resignation, he had been suspended and was waiting to face a misconduct hearing.
Despite his resignation, the Met completed their hearing and found that they would have dismissed PC Francis, and subsequently had him barred from working for the police again.
The money was part of an ongoing intent-to-supply case. Francis was caught as CCTV showed him in the safe in question for some time, using a fleece to hide what he was doing.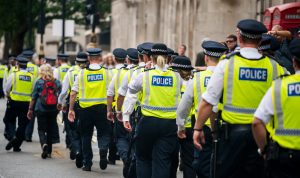 What is police misconduct?
All police officers are required to adhere to the standards of professional behaviour set out in the Police (Conduct) Regulations 2020. Ten policies are outlined, including acting with honesty and integrity and observing duties and responsibilities.
By taking public money, Francis violated the standards set out in the policing legislation, making him guilty of misconduct.
In serious instances such as this, an officer is said to be guilty of gross misconduct because their actions can lead to them being dismissed.
Police misconduct is never acceptable — police officers are employed to protect you and enforce the law, not to act as though they are above it.
It can take several forms, including wrongful arrest, assault, discrimination under the Equality Act 2010, and unlaw stop and search. Becoming a victim of misconduct can result in physical or psychological harm or loss of earnings, among other consequences.
If you believe you are the victim of police misconduct, you need to make a complaint to the police force that your assailant works for. This not only highlights a potentially dangerous individual to key authority figures, who can hopefully use the information to make meaningful changes, but it's crucial in helping you get justice.
Unfortunately, regardless of your complaint's outcome, you will not be awarded compensation. To receive compensation, you need to pursue a civil action against the police case. 
HNK Solicitors can help you with your civil liberties case
You don't have to accept or tolerate mistreatment at the hands of the police. If you're planning on filing a civil action against the police, you need to seek advice from a solicitor to avoid your claim getting rejected.
We have dealt with hundreds of cases of police misconduct, including wrongful arrests, unlawful stops and searches, and trespass to property. All too regularly we see police forces attempt to downplay their behaviour and undercompensate wronged victims. Thanks to our experience, we're able to get our clients the compensation they truly deserve. 
From working out what evidence you'll need to win your case, to filling out burdensome paperwork, our team of expert solicitors is ready to help you every step of the way. To get started, fill in our claim form and we'll get in touch to further discuss your case. Alternatively, email us at enquiries@hnksolicitors.com, or give us a call on 0151 668 0810.